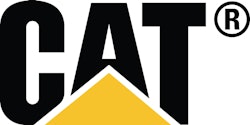 Caterpillar Inc. employees and retirees together with the Caterpillar Foundation have pledged more than $13 million to the United Way agencies across the United States as part of its 2015-2016 campaign. This record amount includes a dollar-for-dollar matching grant from the Caterpillar Foundation. The United Way has been Caterpillar's only annual solicitation for funds to its employees and retirees for more than 60 years.
"Our employees generously give each and every year to the United Way to support their communities, neighbors, and at times, their families and friends. This year is no different, even in the face of continued challenging economic times," says Caterpillar Foundation President Michele Sullivan. "Just over half of the money raised will go to the Heart of Illinois United Way in Peoria, IL. Outside of Peoria, our employees and retirees give just as generously, and their contributions are from Nashville, TN, to Corinth, MS, to San Diego, CA, and outside the United States in Panama and Mexico as well."
Since the Caterpillar Foundation began investing in the United Way, employees and retirees are able to designate their contributions to the United Way of their choice.
"The United Way is a great way to invest your money in charities where you live," says Sullivan. "It assesses the community needs, finds efficient programs that deliver measurable outcomes and works to eliminate those needs in the future by identifying the causes and creating long-term solutions."
Employees and retirees pledged more than $6.5 million, a 2% increase from last year. Caterpillar's overall employee participation in 2015 reached 47%, a 3% increase from 2014.
"I want to express sincere appreciation to Caterpillar employees for consistently going above and beyond in providing generous contributions and volunteer leadership to United Ways and member agencies," says Michael Stephan, President of Heart of Illinois United Way. "United Ways, and the communities we serve, tremendously benefit from the Caterpillar Foundation's ongoing commitment and support. In my 27 years working for United Ways, I have never experienced a more caring, compassionate company that is committed to partnering with us to ensure vital programs and services are available that positively impact the education, income and health of our communities."
Caterpillar is part of the United Way's Global Corporate Leadership Program, which includes 95 corporate partners that raise more than $1 billion annually. There are more than 1,110 local United Ways in the United States, and Caterpillar's annual campaign supports more than 500 of these local United Ways where the company's employees live and work.