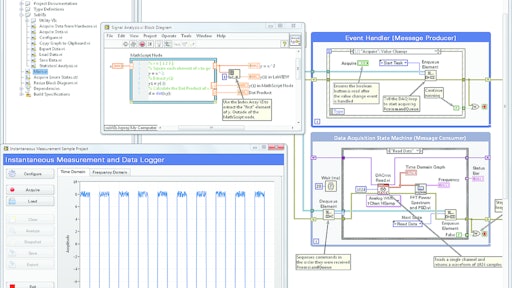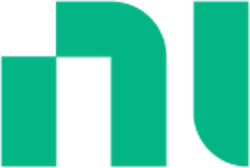 National Instruments (NI) has released NI LabVIEW 2013, the newest version of its system design software for engineers and scientists. With LabVIEW 2013, NI integrated the latest and most innovative technologies into the software while reducing design complexity from basic measurements to full test platforms.
New LabVIEW 2013 benefits include:
Native support for the newest hardware from vendors like ARM and Xilinx, including the Xilinx Zynq All Programmable system on a chip used in high-performance systems.
Enhanced application reliability and quality for complex applications through a suite of code management, documentation and review tools. New tools integrate with a software engineering process, including a new Subversion plugin from Viewpoint Systems.
Streamlined deployment technologies for developers who want to deliver professional applications to users, including a new tool from Wirebird Labs.
Delivering systems on the latest mobile platforms for iOS and Android that enable dashboards for remote monitoring and system control.
These new capabilities are delivered through the familiar LabVIEW programming paradigm, eliminating developer need for expensive new toolchains or the acquisition of OS- or hardware-specific training or talent.
"LabVIEW 2013 exemplifies our commitment to ensuring that engineers and scientists are equipped with the latest technologies while simplifying the complexity of designing a system that uses these advancements," says Ray Almgren, Vice President of Marketing at National Instruments. "We believe engineers and scientists will continue to change our world, and we promise to give them all of the tools they need to do so."
Jack Dunaway, Founder of Wirebird Labs, says, "The new web service experience in 2013 is reason enough for me to upgrade. I rely heavily on web services for the tools I create in LabVIEW, and the changes they made in this version makes designing complex, web-based systems more intuitive than ever. The new API's capabilities enabled me to build significant value for Wirebird Labs. In the past few years, LabVIEW has seen evolutionary improvements. This year is revolutionary."
LabVIEW 2013 emphasizes the incorporation of ongoing user feedback through the inclusion of more than 100 new features and improvements in the LabVIEW editor. Additionally, NI introduced an in-product storefront for the LabVIEW Tools Network, an expansive community of LabVIEW software add-ons that recently surpassed 2 million product downloads.
NI has also simplified and expanded access to resources that ensure LabVIEW programmers can take full advantage of a product's broad toolset. Customers with an active service contract will benefit from an expanded library of online training resources from the use of real-time targets to programming for FPGAs and even object-oriented programming. This training is combined with redesigned application examples and new sample projects to provide programmers a variety of resources that cater to different learning styles.