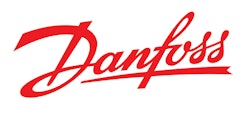 Danfoss introduces version 8.1 of the PLUS+1 GUIDE and Service Tool Development Suite, its industry-proven graphical programming environment. Created with customers' needs top-of-mind, version 8.1 of PLUS+1 GUIDE (Graphical User Integrated Development Environment) includes Express, a new and completely free version that makes it easier for customers to take advantage of the power of PLUS+1.
Additional options
The Danfoss PLUS+1 GUIDE and Service Tool now offers more packaging, licensing and pricing models that include:
The Express version provides a no-risk introduction to the PLUS+1 GUIDE system. Express includes all PLUS+1 compliance blocks for easy programming, with no restrictions on saving, compiling or downloading. The free Express version also includes IEC-61131-3 language support to PLUS+1 GUIDE and Service Tool 8.1.
A Professional version, now available at a low annual subscription fee, includes Danfoss-engineered function block libraries and is designed to accommodate professional machine developers. Offered with a perpetual license, the Professional version allows use of the software even if the subscription is not renewed immediately upon expiration. A subscription is required in order to continue to receive software upgrades.
Subscription-based add-on modules allow customers to pay only for what they need (requires Professional version).
A free 90-day Professional trial license intended specifically for customers using advanced professional features who want to become familiar with GUIDE and its capabilities without an up-front investment. The trial version contains all features included in the Professional version, including most Danfoss-engineered function block libraries and add-on modules.
"One of our goals for version 8.1 was to make it easier for customers to get started with PLUS+1 GUIDE, and we think the introduction of the Express version is the perfect option for customers who want to try our system development solution," says Kevin Faulds, Software Product & Marketing Manager for Danfoss Power Solutions. "Customers seeking more powerful functionality, including mobile machinery work functions and MATLAB Simulink integration, can take advantage of these advanced features to speed their software development for a minimal investment using the Professional version."
Simplified transition
PLUS+1 GUIDE includes support of the IEC-61131-3 industrial programming standard, which enables customers to leverage their existing investments in systems developed in IEC-61131-3 languages ― including Structured Text, Ladder Diagrams and Function Block Diagrams.