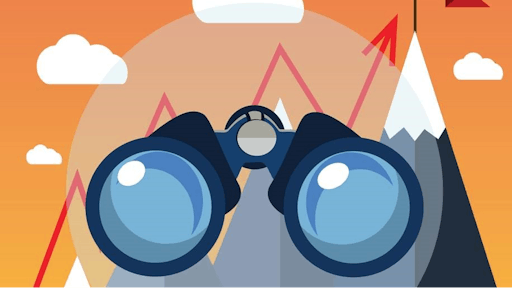 The challenges manufacturers in the heavy equipment industry face are as varied as the products they develop. However, designing products which meet customer needs, and doing so in a quick and efficient manner, is an area of continual improvement for OEMs and suppliers.
Increasing globalization is also a noted challenge, particularly in terms of developing and manufacturing products that meet the needs of customers in various markets. It has also brought about more consolidation of manufacturers and suppliers as companies look to enhance their product offerings, as well as better manage uncertain global market conditions.
The rising use of data and digitization has helped many companies to better grasp what their customers need, or how they are really using their products, and then make improvements that will further benefit those customers' needs. It has also helped manufacturers to better analyze their own inefficiencies and provide faster, more efficient ways of designing new products.
What new challenges have arisen that effect the way your company designs or manufactures its products? How it does business? How it goes to market? How it differentiates itself from the competition?
Oliver Lythgoe, Product Marketing Manager, Perkins Engines Co. Ltd.
Emissions standards are leading to a convergence in technology recipes between manufacturers. Important technology differences continue to exist but they are increasingly subtle; for example, precious metal "recipes" used in aftertreatment systems, or sealing designs on sensor connectors, or noise signatures in gear-train designs are not readily obvious to customers but can make an impact on product performance, reliability and durability. So product differentiation is more about how well technology has been implemented and integrated rather than which building blocks have been selected.
Frederick J. Ross, CD-adapco Director, Ground Transportation
The new challenge is moving from looking at 3D simulation to also include system simulations for the complete design process. Clients are looking to develop a full virtual vehicle, using digital sign-off before they start building the first prototype. For complex vehicles, this can have thousands of different tests which are normally done in a test environment that now needs to be done in a virtual environment. STAR-CCM+ provides great range of automation today which allows for these systems to be built quickly, and enables design space exploration. With multidisciplinary simulation co-simulation, our clients can use design exploration to look at trade offs in design while simulating real-world operating conditions. Our automation tools, design exploration, and advanced physics are much more robust than our competitors.
Nathan Sheaff, founder and CEO of Sciemetric Instruments
We've been heavily investing in R&D and engineering for years and engaging with a host of manufacturers to understand what they need, what they want to see and how they want to see it, to do their jobs better. It often comes down to speed – collecting more data faster, analyzing that data and generating pertinent reports, faster. We're past the point where we need to experiment to give a customer what they ask for because we've already invested the time to understand their reality.
But the pressure hasn't let up. In fact, it's getting worse. "The Rise of IR4.0" just means we're getting buried under more and more data. We've come to realize that the best way to deal with that torrent is to increase data processing and edge computing power – have more automated computing take place on the plant floor between networked devices instead of pushing all that data through a wireless network and into a cloud. That's the future.
Ivan Di Federico, Topcon Positioning Group Chief Strategy Officer and Chairman of Topcon Agriculture
The successes of our innovations have frankly raised customer expectations in not only the aftermarket, but also OEM segment. Operators expect and rely on our technology to get their jobs done faster and more efficiently. Topcon differentiates itself in the market by maintaining an open access OEM philosophy, which allows higher integration into more OEMs and, ultimately, more control in the hands of our customers.
Justin Fluegel, Vice President - General Manger, Hengli America
Our product development process has evolved to ensure we have a customer in place as we develop new products. We also know going into the design phase that quality and price are important; however, we have to provide a performance enhancement to help differentiate our product in the market. Comparative testing generates strong results and positive feedback we receive from our customers, and deepens the long-term relationships.
Russ Schneidewind, Vice President, Global Sales & Marketing, HydraForce Inc.
The pace of new product development requires us to be able to design and test new products quickly. Our customers demand that products we deliver at the prototype level work the first time without problems. In addition, the specifications we need to meet for new products continue to get more difficult. As a result, we have invested significantly in our capability and capacity to conduct the performance, qualification and verification testing before the customer puts our new product on their machine. In addition, we have enlarged our applications laboratory to bring full-scale machines from customers into our facility for proprietary testing. Our customers are demanding customized solutions in order to differentiate themselves from their competition, thus requiring us to be flexible in manufacturing these solutions at a globally competitive cost.
Federico Gaiazzi, FPT Industrial Head of Marketing
The present and future challenges FPT is addressing are linked to the pollutants (NOx and PM) and CO2 reduction, maintaining the best performances for customers. Our response to these challenges is continuing to develop more efficient engines and focusing on alternative fuels, a sector FPT plays a leading role. This has to be matched, according to the missions, with hybridization/electrification technologies of the powertrain.
The interaction between the components within the engine and the vehicle, and the connection of these with the outside world via telematics are catalyzing factors that are coming overwhelmingly in the market and will affect future developments. At FPT we want to continue to play a key role because we want to give our customers more and more efficient solutions, respectful of the environment and capable of improving their productivity.
Stephen Roy, President, Sales Region Americas, Volvo Construction Equipment
We are in an exciting era for the industry. On the one hand there's low demand and overcapacity of supply, which in turn leads to greater competition and the competitive challenges that brings with it.
The upside is the flight to quality. Customers want the best products they can receive. Couple that with exciting new technology, which allows greater flow of information, and the result is the ability to complete jobs to higher quality using less time and fuel – and more safely. Machines are now more reliable than before and with the onset of telematics and manufacturer monitoring systems, uptime has seldom been higher.
Volvo CE has a history of innovation in its corporate DNA and this puts it in a good position to benefit in important industry changes, supported by its global distribution network.
Alan Loux, Vice President of Global Marketing, JLG Industries
Keeping people safe when working at height is our number one priority at JLG. As a result, safety remains a common thread as we develop innovative new product designs, manufacturing processes, and training programs.
A number of innovative technologies are already in place to improve the safe use of the machines, including pothole protection systems, analog envelope control, automatic outrigger leveling, fall arrest, enhanced protection against involuntary operation, load-sensing systems, and optional equipment, including a reverse sensing system and rearview camera with multipurpose display that shows integrated electronic load charts, diagnostics and analyzer functions. In addition, JLG recently took a leadership position by making the SkyGuard enhanced control panel protection system standard across the JLG portfolio of boom lifts. When activated, the revolutionary SkyGuard system stops all functions in use at the time, then temporarily reverses most functions that were in use when the system was activated. This reverse functionality is the only feature of its kind in the market.
As we focus on safety, our product designs and innovations are also influenced by the voice of our customers and end users. We continuously talk with our customers to identify ways to better meet their needs. From those ongoing conversations we have identified the importance of total cost of ownership (TCO) to our customers and taken steps to ensure we provide our customers with products that consider their business needs and help them reduce their operating costs. Our goal is to improve our machines and help keep our customers productive and profitable with products that deliver the performance customers demand at the lowest TCO.
As an example, we redesigned our telehandler line and 400S and 450AJ boom lifts. These products were carefully re-engineered with lower TCO in mind and now feature cost-saving upgrades that also improve operator comfort, serviceability, and confidence. We've also used customer input to improve our mid-sized boom lifts, offering more productivity through increased boom speeds and industry-leading capacity, improved serviceability through smart placement of service components and improved durability with new DuraTough hood material.
Bob Straka, Business Development Manager, Transportation, Southco Inc.
Fuel efficiency and emission requirements are driving off-highway OEMs to optimize the weight distribution, including utilization of existing lightweight components for their evolving equipment designs. In response, many are looking to the aerospace industry for inspiration, where lightweighting is the norm. At Southco, we are taking our design expertise in aerospace grade hardware, such as fasteners and quick-access solutions, as well as new technologies that offset the weight of heavy panels and doors, and using these same products to replace heavier components across larger pieces of off-highway equipment.
Aerospace grade fasteners and components are designed to withstand high vibration, constructed of lightweight materials and are compact in size, allowing for easy installation in small package areas. Quick-access fasteners, which are lightweight but strong enough to secure cockpits to aircraft bodies, can also be used in high-vibration off-highway applications, such as cab interior access panels. Southco's DZUS D5 Series for example, consists of a flare cup spring and stud which is captive to the equipment panel when installed, eliminating the possibility of dropped or lost hardware components during access, and under extreme vibration.
These aerospace grade fasteners are compact in size, meeting OEM requirements for improved equipment styling and aesthetics. OEMs are in the process of making their equipment look more modern, decreasing cost through lower component count and reduced weight. Surface and flush mount fasteners, or hidden solutions that don't interfere with cab interior styling, are key to seamless design upgrades. Because these products are designed with a significantly smaller footprint, they still provide the level of access control needed, without distracting from overall industrial design.
Changes in equipment styling are also creating a demand for new access hardware solutions that can support larger doors and panels. Engine hoods for example, are being designed together with fenders into one assembly, offering more options for styling. And, while adding the ability to lift these elements together as one piece allows OEMs to refresh equipment at a lower cost, it also results in a heavier, more expensive hood. This adds additional challenges when it comes to lifting and controlling heavy weight, and stretches the limits of current design solutions, like gas struts.
Lifting mechanisms traditionally used to open heavy doors, like gas struts, are prone to failure and depending on the size of the door, can add significant weight to the application and require additional packaging space. Gas struts, which are most commonly used, are temperature sensitive and can open up suddenly in higher temperatures, and are often resistant to opening in cold conditions. However, equipment weight can still be reduced in applications where heavy doors and panels need to be safety operated.
Counterbalance torsion spring systems can handle uneven weight distribution of large access panels and can be used to neutralize the weight of heavy engine hoods, replacing heavy, hydraulic driven systems and gas struts that are prone to maintenance or failure over time. Counterbalance mechanisms provide precise balance for the end user to control the motion of the panel through its entire range of opening/closing. The torsion spring technology counteracts downward force and provides precise balance for user control, allowing the end user to easily and safely move large panels and doors to access off-highway equipment. Additionally, because Counterbalance systems are designed as a complete system, OEMs have more design flexibility, more aesthetic appeal and a lower bill of material count.
In addition to the challenges of providing solutions that meet changing OEM design requirements, another challenge that many off-highway component suppliers are facing is advancing business systems at the OEM level, resulting in greater expectations from its suppliers. OEMs are becoming better connected globally, and thus, are considering global supply, design resources and pricing in the overall decision-making process when choosing their suppliers. With more discriminant customers and end users, manufacturers are seeking consistency across their entire supply base.
At Southco, we focus on designing components that are tested and validated against risk, allowing OEMs to focus on their overall equipment design. Our global presence allows us to localize the production of our products, allowing OEMs to decrease cycle times and reduce product development costs in line with their business systems. Using regionally serviced parts also helps OEMs reduce inventory without compromising service or productivity. Global access to design components has become more important than ever. By designing and manufacturing components closer to the source of demand, we enable our off-highway customers to meet their global supply needs and keep up with changing design requirements in real time.
What new challenges do you see the industry as a whole facing, and how is your company looking to address/provide solutions with which to solve those challenges?
Fluegel: As some markets are down, our customers require new product development and projects to include a strong business case with Hengli's new products and enhancements. Consolidation of manufacturers and suppliers is developing within the fluid power industry. The extent of the impact on the industry will be felt as markets begin to grow again.
Lythgoe: The increasingly complex pattern of global emissions standards is a major challenge for the industry. Our OEM customers want to play in multiple markets to grow their business, but it drives a lot of manufacturing variety and research and development costs. Perkins is responding by offering global platforms so that the OEM can maximize the commonality of powertrain designs between different regions.
Ross: The biggest challenge when simulating real-world conditions is the computational effort needed to calculate long thermal transients (90-plus minutes). Typical simulations can run from days to hours, depending on the level of detail being investigated. A lot of our efforts are spent finding methods to accurately predict real-world events, but minimizing computer efforts.
Some methods we are working on to solve these issues are to improve scalability on large process counts. We also have licensing which enables customers to run on thousands of cores with no additional cost. There are also methods of co-simulation between fluids/solids, so we can use the time domain most efficient for the physics needed. The third area is to add advanced multiphase physics to help reduce computational costs. That includes finding efficient ways to model the impact of water particles on surfaces to form puddles on the vehicle, for example.
Di Federico: The new paradigm is moving towards the integration of different technologies to collect data from heterogeneous sources, which is exactly where we see our business going. Similar to other sectors, our mission will be to find information patterns that will help customers to improve their workflows and business, with valuable ROI.
Tony Casale, Executive Vice President, Business Development, HydraForce Inc.
Reliability or durability and driving down the number of machine infant mortality failures are the mantras of the day. This is why there has been a significant investment into our product development facilities. In order to meet these challenges, manufacturers have pushed more testing down to the supplier and our asking for it sooner in the product development cycle.
Roy: Volvo CE has set itself the ambitious Triple Zero target of zero emissions, zero downtime, zero accidents. This is a long-term ambition but the industry as a whole should work toward this objective.
Loux: Changes in the regulatory environment and industry standards regularly challenge our industry to stay up-to-date on the latest industry requirements. For example, a proposed change to ANSI code A92.X will require certain work platforms to include load-sensing alarms and cutouts, which will ultimately affect safety and machine design.
We are regularly challenged to find new ways to make the workplace safer while continuing to introduce innovative products and services to the industry. Sometimes this means transferring existing technologies in other industries to our products and services—things like collision avoidance systems in automobiles and augmented reality in training simulators. It also means looking at more theoretical issues, such as the use of robotics and virtual reality to completely remove the operator from the machine, and seeing where we can apply these technologies to our products.
The industry faces two additional challenges: the strength of industry demand as both residential and nonresidential construction are forecast to grow in North America; and finding skilled workers to meet the demands of the construction industry. JLG is poised to meet all of these challenges by delivering safe, best-in-class equipment that offers superior productivity and lower TCO, augmented with best-in-class training and service.
Has the rate of technological advancement (such as the rapid emergence of data products) had any impact on business decisions, development, or product performance and client expectations?
Ross: The biggest impact is the increase of computational power available to our customers that can really enable digital design. The computer power becomes a lot less expensive than building a physical prototype. It then enables our client to look at design space exploration, and discover better designs, faster.
Fluegel: The data generated is found in conversations with customers when they discuss service intervals and look for insights into predictive maintenance program points. Our customers include this data into their service programs. Another driving force is globalization of manufacturers. It is not sufficient to be competitive in just one market. Europe, North America, and China require dedicated teams and capabilities from supply chains to include aftermarket or long-term service programs to allow an efficient support structure of globalized corporations.
Di Federico: For sure, there is significant impact. More productivity and best utilization of assets is a very attractive preposition for all our customers. Topcon is heavily committed to sustaining investments in the IIoT technology development in order to ensure continued success for our clients in running their businesses.
Casale: We have been able to take advantage of Big Data as some have termed it, in our approach to marketing. Further our company has a rich knowledge base that we have built over the years. Harnessing this knowledge until recently has been a challenge. Fortunately, bespoke search engines have been developed to help mine this data so we can accelerate product development and limit the number of problems that we may have 're-solved' without such a tool.
Roy: It's fair to say that a revolution is happening in terms of connectivity and technology in all our lives. Customers are increasingly demanding manufacturers respond to that heightened demand and meet this expectation. With the technological advancements, manufacturers are able to offer a host of smart solutions that help machines be more productive, more efficient, safer and better for the environment while helping to boost customers' profitability. As mentioned above, Volvo CE has innovation in its corporate DNA and will continue to innovate to benefit customers.
Loux: JLG has leveraged new technologies across the board to improve the overall satisfaction of our customers. In addition to the standardization of the SkyGuard enhanced control patent protection system, we have introduced machines that feature more fuel-efficient engines due to fully variable/on-demand engine RPMs, electronics rather than hydraulics to improve comfort and diagnostics, self-leveling capabilities, and AC drive motor technologies that improve overall efficiencies and lower the TCO for customers.
In addition, we recently introduced our customers to a rear-sensing (detection) system. The system is optional in our newly redesigned JLG telehandlers and an industry first, giving operators extra confidence when backing up their telehandlers.
JLG also offers the JLG Mobile Analyzer, a Wi-Fi-enabled diagnostics tool that gives technicians remote access to program, troubleshoot, calibrate, or customize JLG equipment performance.
We have also applied new technologies to other services, including training. When operators are well trained and fully understand how to operate a machine safely, they help protect themselves and others on the jobsite. At JLG, we use an equipment simulator that simulates operation of various machines in a virtual environment that recreates the JLG training center and proving grounds to scale. Remotely accessible to registered students with a laptop, the simulator provides both the operator's perspective and a side view. Using the simulator decreases the learning curve when operators first enter a lift or telehandler.
Looking ahead, things like augmented reality and head-mounted displays could give the operator access to a wealth of information regarding equipment operation, safety, or hazardous conditions, as well as a quick, easy-to-reference guide for typical job functions. Ultimately, technology needs to be feasible economically, so JLG will continue to look at technologies in other industries and borrow from them, taking advantage of economies of scale.