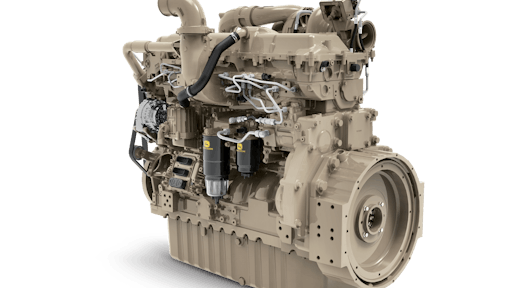 John Deere Power Systems
As owners and operators of off-highway equipment continue to face increasing demands for improved emissions performance, fuel economy and productivity, power providers are challenged to deliver sustainable solutions that will provide the durable performance and run time that's needed for the industry. Each application has its own unique requirements, which means a one-size-fits-all solution isn't available when it comes to powertrains. Because of this, some manufacturers place emphasis on electrification while others pursue alternative fuels and hybrid solutions to meet diverse original equipment manufacturer (OEM) applications and end-user needs. In today's equipment industry, aggressively pursuing these sustainable technologies while optimizing the power sources that have helped our world run for centuries is important.
To better position itself to meet the unique and changing needs of the off-highway industry and to be a strategic collaborator one power solution provider is taking a holistic approach to powertrain solutions. The company is making strategic investments in electrification, alternative fuels and other future-forward engine and drivetrain technologies that will give OEMs and their customers a competitive edge in the off-highway market as they work to meet their productivity and sustainability goals.
From scalable battery power and viable alternative fuel options to next-generation industrial diesel engines and electric and hybrid drivetrains, a diversified range of solutions are needed to meet power requirements across the off-highway industry.
OEMs should consider the factors discussed in this article when working to navigate the ever-changing equipment-power landscape.
Sizing Power Solutions
Packaging power density and proper sizing continue to be a challenge for OEMs when it comes to identifying and integrating the right power solution for an application. Having a deep understanding of how a piece of equipment is being used is a critical step in the OEM equipment engineering process. As OEMs strive to strike a perfect balance between performance and a great user experience, they may need to reimagine their equipment form and how their customers interact with the equipment.
A better understanding of how equipment is being used in an application and of customers' expectations helps OEMs find paths to meet and even exceed those expectations as the off-highway market begins its transition to other forms of power sources beyond natural gas and diesel.
Developments in Electrification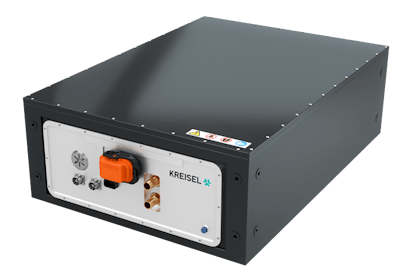 Changes to emissions regulations are highlighting the need for diversified powertrain options that can meet power requirements across a range of equipment sizes. Current and anticipated regulatory actions around emissions are accelerating a trend toward electrification solutions for the off-highway equipment industry.
Off-road battery applications are more demanding than on-road. Because of this, they will require higher energy density, durability, thermal management and integrated software to match the duty cycle of each job. Even in the face of these tough conditions, advancements in battery power technology are positioning batteries to be a viable long-term power solution for heavy equipment.
Prioritizing the electrification of equipment that is most impacted by current and anticipated regulatory actions may be a good place to start. This includes equipment that could rely solely on batteries as a primary power source, such as turf equipment, compact utility tractors, small tractors, compact construction equipment and road building vehicles.
Battery technology requirements will differ by vehicle segment. Having a skilled battery technology provider who can help develop different voltage level solutions will help expand an OEM's ability to scale power needs quickly and efficiently for different applications.
Opportunities with Alternative Fuels
Emissions regulations are an ever-present concern for OEMs and customers within all industries. As with any complicated issue, no single solution exists to the overarching challenge of lowering and eliminating emissions.
For alternative fuels, economic uncertainty and rising oil prices are underlining the importance of having viable alternative fuel options and accelerating the adoption of technologies that enable the integration of non-traditional fuel sources with internal combustion engine (ICE) technology.
Petroleum-based fuels have been the industry standard for years primarily due to the lack of acceptable, cost-effective, and reliable alternatives. However, with growing interest in sustainable energy, alternative fuels are becoming more widely adopted and readily available.
Alternative fuels, such as biodiesel and ethanol, are exhibiting promising potential when it comes to serving as a sustainable low-carbon alternative to diesel fuel. Within the variety of available alternative fuels, JDPS believes biodiesel and renewable diesel fuel will deliver value to end users of heavy-duty off-highway engines.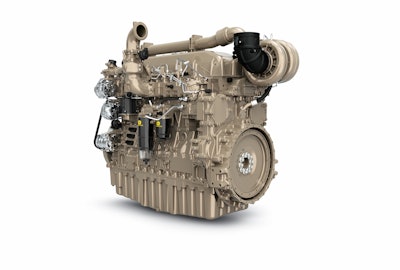 Many engines, sometimes with little to no alterations, are compatible with renewable diesel fuel like hydrotreated vegetable oil, which is a biofuel made by the hydrocracking or hydrogenation of vegetable oil. Renewable diesel comes from renewable origins and offers a sustainable and comparable replacement to diesel fuel and decreased emissions.
One solution to ensure than an ICE operates efficiently and successfully with biofuels is to source a technology that enables low-carbon fuels, like ethanol, to be easily integrated into compression ignition engines. This provides a more sustainable solution without compromising engine performance.
Innovations in Emissions Technologies
Developments in electrification and alternative fuels help expand sustainable power solutions for the off-highway industry. However, for some OEMs and applications, next generation diesel engines will continue to be the only viable solution.
As emissions standards become increasingly stringent, OEMs are looking for ways to meet requirements without compromising equipment performance. Aftertreatment systems have been one approach to managing emissions from ICEs.
To help simplify maintenance and meet both market and customer demands, some engine manufacturers develop engines that leverage technologies in new ways. These new methods deliver new levels of reliability, durability, flexibility, and serviceability for a wide array of heavy-duty applications.
Next generation engines are designed for easy integration and offer simple maintenance so that end users can stay on the job longer. They also provide operators with lower operating costs and meet U.S. and EPA Final Tier 4/Stage V emissions regulations.
Lean on the Experts
OEMs have many factors to weigh, consider, and manage when to remain competitive in today's market. Adding complex issues like changing emissions standards and emerging technologies make the job even more challenging. By leveraging the expertise of proven power providers, OEMs can be sure that they are benefiting from the most cutting-edge powertrain solutions.
As OEMs strive to strike a balance between performance and user experience, having a range of sustainable, alternative solutions that can meet power requirements across a range of equipment sizes will help set them and their customers up for success in the face of a changing industry environment.
Nick Block is director, global marketing and sales, for John Deere Power Systems.