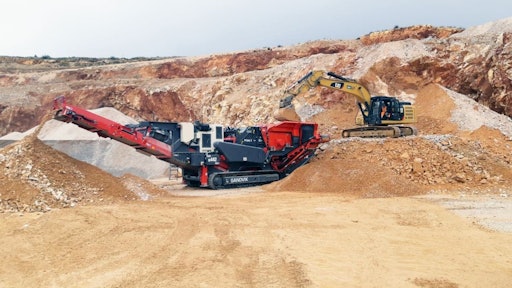 Sandvik Group

Compared to a world before Tier 3 and Tier 4 emission regulations, diesel engines do a respectable job limiting emissions for today. Compliance by engine manufacturers with these regulations was the first step toward a zero-emission future. However, regulations will continue to tighten and already have in California and some European countries. The next step in the zero-emission journey is using alternative fuels.
During bauma 2022, several exhibitors, including Perkins Engines, introduced or exhibited dual-certified engines (meaning that they have the capacity to use diesel or other alternative fuels). Many engines today are dual-certified. These fuels include:
Hydrotreated vegetable oil (HVO)
Other biofuels (such as ethanol)
Hydrogen
Adding Technology to Existing Engines
ClearFlame Engine Technology's Chief Technology Officer and Cofounder Julie Blumreiter about wrote this trend. In her article for OEM Off-Highway, Blumreiter discussed how to reduce emissions as the industry moves to zero-emission power sources
"If all the diesel emissions were cut in half today, the industry would have twice as long to find the quickest path to zero emissions. Perhaps a better question is: How quickly can we reduce emissions?" Blumreiter wrote.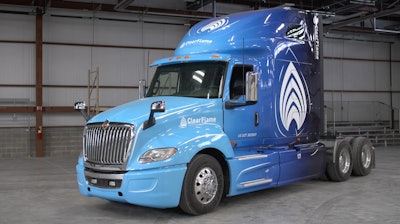 One way is to use alternative fuels, and the Blumreiter article covers a technology that can be added to engines that allow them to operate using ethanol instead of diesel.
"No silver-bullet solution exists today for helping the industry meet its emissions and climate targets, but a policy and market environment that incentivizes outcomes rather than one solution over another ultimately benefits on- and off-highway equipment owners and users," she said. "By embracing a range of technologies, the industry can make the goal of rapidly reducing diesel emissions achievable, moving closer to a clean and equitable future."
Case Study: Sandvik Chooses HVO Capable Engines
Sandvik is a commercial and industrial equipment supplier, providing solutions for the mining, quarrying and construction industries. Sandvik Mobiles decided to invest in HVO as a renewable fuel and turned to Cat dealer Finning UK and Ireland to supply compatible engines.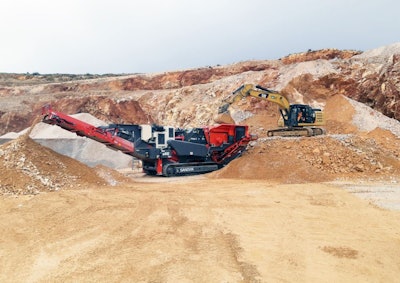 HVO is a form of renewable synthetic diesel, produced from certified waste fats and oils through hydro-processing. Its performance is similar to regular diesel, but it reduces the carbon footprint associated with operating the engine and can lower nitrogen oxide and particulate matter under certain conditions.
Sandvik has successfully completed testing on its range of machines to confirm that they can operate with HVO without modifications to either the engines or the fuel tanks. This helps Sandvik and their customers reduce the net carbon dioxide emissions by up to 90% compared with conventional diesel.
Learn more from this case study.