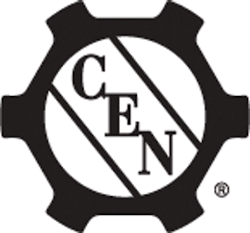 2021 Lee Street
Evanston, IL 60202
United States
An employee owned American company that has become a leader in the design and manufacture of heavy duty brushless alternators. Our brushless alternators are designed with the most demanding applications in mind, to minimize your downtime and maximize your operating efficiencies. Models are customized for niche markets with a wide range of output capabilities and a variety of market specific features. CEN alternators are designed to withstand chaff, dust and corrosive agents of agriculture, construction, marine and mining environments. The brushless design eliminates internal arcing making it ideal for operation in volatile environments. The high efficiency of CEN's unique design requires less engine horsepower and fuel to produce the high output required in the emergency vehicle, railroad, bus and military markets. Our capabilities have garnered a reputation as an engineering innovator, anticipator of future requirements and designer for tomorrow's demands.
Request More Information
Fill out the form below to request more information about
C.E. Niehoff & Co.