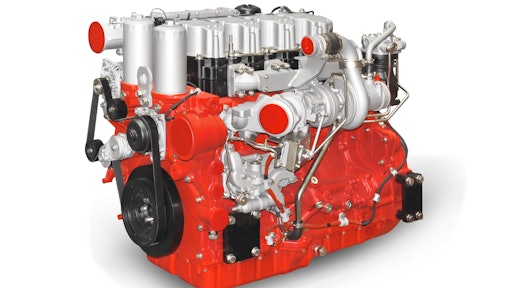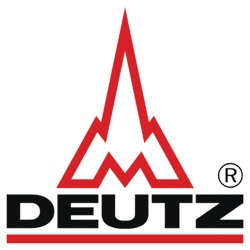 At bauma China 2016, Asia's biggest trade fair for construction equipment, DEUTZ is exhibiting together with its Chinese joint venture, DEUTZ (Dalian) Engine (DDE). bauma China takes place every 2 years at Shanghai's New International Expo Center and is aimed at industry, retail and service providers in the construction sector. DEUTZ exhibits there as a specialist in drive systems for construction equipment, mining vehicles and material handling solutions.
The world premiere of the new TCD 9.0 is the highlight for DEUTZ at this year's bauma. This 4-cylinder diesel engine with a capacity of 9 L is the first in a new generation of engines that DEUTZ is planning as part of an alliance with the Liebherr Group. As well as the TCD 9.0, this comprises 6-cylinder diesel engines. The engines made by Liebherr within this cooperation will be sold by DEUTZ under its own brand.
The plan is for DEUTZ's Chinese joint venture to manufacture the TCD 9.0 under licence so that it can more easily serve the local market. The engine has a power rating of 300 kW and produces 1,700 Nm of torque. It also features a highly compact design that makes it easy to install in a wide range of applications and is particularly well suited for excavators and wheel loaders.
All new engines are being developed for the EU Stage V, US Tier 4, China IV and EU Stage IIIA emissions standards and will be ready to go into series production in 2019. They will follow a standardized concept with a common customer interface and a high proportion of shared parts and are to be distributed via DEUTZ's global network of dealers and service outlets.
Michael Wellenzohn, member of the Board of Management of DEUTZ AG with responsibility for Sales/Service & Marketing, says, "By adding new engines from the alliance with Liebherr, we are enhancing our product portfolio and can now cover further power output ranges and applications. Furthermore, having the TCD 9.0 made in Dalian will give us the proximity to our Chinese partners that we need. We continue to see a great deal of growth potential in this market when it comes to advanced technology."
DEUTZ is leading the way in exhaust aftertreatment using highly developed systems such as the diesel particulate filter (DPF), selective catalytic reduction (SCR) and diesel oxidation catalyst (DOC). The familiar DEUTZ engine portfolio (TCD 2.2 to TCD 16.0) and the new Liebherr engines all meet the EU's most stringent emissions standard, Stage V (applies from 2019). Emission downgrade versions will also be available, meaning a single engine platform can be used both for Stage V markets and for regions with more relaxed regulations.
In addition to the TCD 9.0, DEUTZ is exhibiting the successful TCD 2.9 in Shanghai as an example of its compact engines. This small 4-cylinder engine is now also available as a High Power (HP) version with a power rating of 75 kW and as a High Torque (HT) version with 375 Nm of torque. The High Torque variant still falls below the relevant power output threshold of 56 kW and consequently does not need an SCR system to comply with EU Stage V. Because of these engines' increased power rating and torque, they can be used in place of much bigger engines, leading to savings in weight, installation space and costs.
From 2019, the TCD 2.9 will also be manufactured in China by DEUTZ's Chinese joint venture DEUTZ (Dalian) Engine.
"DEUTZ is continuously expanding its engine range and has long-standing expertise in modular solutions for exhaust aftertreatment," says Wellenzohn. "This means we are extremely well positioned to cater for the rapidly tightening emissions requirements in China and also for applications in export products for Europe, the USA and Japan."
DEUTZ at bauma China 2016: hall N5, stand 134
Companies in this article