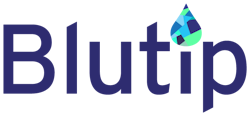 1055 West Hastings Street, Suite 1700
Vancouver, BC V6E 2E9
Canada
Using cloud technology, Blutip's SmartRView solutions connect your diesel equipment to your control center, wherever that may be.
The Blutip SmartRView platform is the only fuel management solution which precisely measures fuel consumption and provides real-time engine control to optimize fuel savings and reduce carbon footprint. 
Our data analytics suite enables smarter operational decisions. That data produces insights that help our customers reduce costs, make better procurement decisions about fuel additives and lubricants, proactively schedule equipment maintenance, and modify driver behaviors.
Request More Information
Fill out the form below to request more information about
blutip Power Technologies Ltd (formerly Hy-Drive Technologies Ltd.)