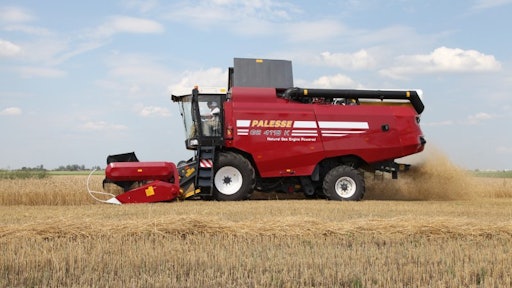 OJSC Gomselmash is testing the first grain harvesting combine in the world which operates on compressed natural gas (CNG).
On July 10, 2017, OJSC Gazprom Transgas Belarus made the first fueling of the harvester preliminarily named PALESSE GS4118K.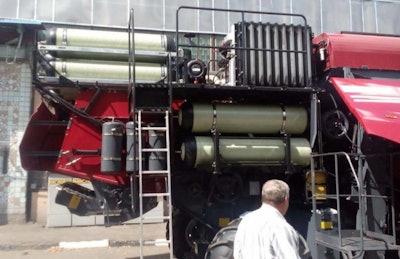 The new combine has no analogues, and is intended for direct and separate harvesting of cereal grains, groats crops and grass seeds, and also with the use of special devices for harvesting corn, sunflower, leguminous and rapeseed in flat fields with a slope of up to 8 degrees.
The PALESSE GS4118K harvester is equipped with a gas engine, equipment consisting of cylinders for storage of gaseous fuels, low and high pressure lines, valves and reduction systems. The use of the combine will make harvesting more economical and environmentally friendly.