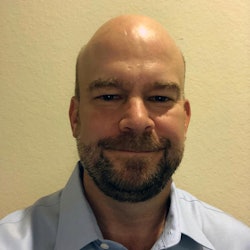 Shaw Development LLC has hired Keith Luomala as President, Chief Executive Officer, and member of the Board of Directors. Luomala succeeds Lane Morlock, who will be retiring after a short transition period. During Morlock's 8 years with Shaw, the company tripled in revenue while expanding margins through a combination of new product growth, domestic market penetration, and operational efficiency. We thank Lane for his contributions and wish him the very best in his retirement. 
Morlock says, "For over 60 years, Shaw has been dedicated to providing custom engineered solutions to heavy-duty vehicle OEMs across agriculture, construction, industrial, and on-road markets, and I have confidence Keith will help the company continue to deliver on this mission."
Luomala, an engineer by education, is known for leading major culture changes, breaking down barriers, and developing strong teams across manufacturing and technology companies. He has a background of successfully managing complex businesses serving OEM markets through all phases of growth. Prior experiences include GE, Suez Energy, Compressor Controls Group, and NVT Group.
"I am excited to be a part of the Shaw Development family and look forward to helping the company exceed customer expectations as we continue to grow and expand our capabilities," says Luomala. "One of the most important things I learned through my career is that individuals can do amazing things, but it takes teams of collaborative people to run a successful organization. I live this philosophy in every role I have held since given the privilege to lead a team."