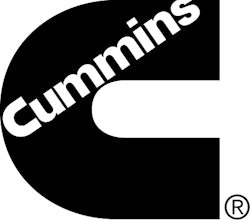 Cummins Inc. announces that it has signed an agreement to acquire the assets associated with the emissions control products of Hilite International.

Hilite's selective catalytic reduction (SCR) doser technology will become part of Cummins Emission Solutions (CES), allowing Cummins to serve all major market applications with a Cummins doser. SCR doser technology is a critical enabler for the performance and durability of SCR aftertreatment systems and represents a significant growth opportunity for Cummins.

The purchase price was not disclosed and the acquisition, expected to close in the third quarter of 2012, is subject to German regulatory approval. Hilite, based in Marktheidenfeld, Germany, is a portfolio company of 3i.

"Hilite's technology complements our internal development efforts and the combined product portfolio will significantly enhance our overall aftertreatment components growth strategy," says Srikanth Padmanabhan, Vice President and General Manager of CES.

"Furthermore, Hilite's strong European presence and their experienced team of engineers will be valuable to Cummins."

Ulf von Haacke, Partner and Managing Director of 3i Germany, said Hilite has been a growing business under 3i's leadership. "I am confident the SCR business and its employees will continue to flourish under Cummins' ownership," he says.

The market for aftertreatment products is driven by increasingly stringent government regulations of the emissions that diesel engines are allowed to release into the atmosphere. The primary standard drivers for new regulations are the United States' Environmental Protection Agency and the equivalent body of the European Union. Over the past decade, both organizations have tightened the level of permissible emissions of particulate matter (PM), oxides of nitrogen (NOx), carbon monoxide (CO), and un-burnt hydrocarbons (HC). Mature market on-highway standards are now being implemented in emerging markets like China, India, Brazil, Russia as well as off-highway markets primarily in the United States, Europe and Japan.

Aftertreatment systems are comprised of a number of subsystems: controls, sensors, dosers, catalysts and substrates, and packaging. The effective integration of these subsystems is critical to the performance of the aftertreatment system and the overall engine system.