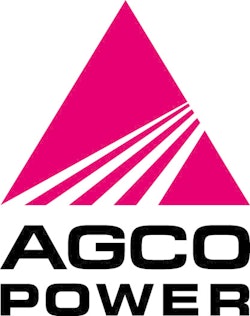 AGCO, Your Agriculture Company, a worldwide manufacturer and distributor of agricultural equipment, has announced its Tier 4 Final/Stage IV engine emissions strategy for its AGCO POWER diesel engines. The updated aftertreatment system will continue to offer an effective method for farmers to reduce emissions without compromising power, efficiency or fuel economy.
Martin Richenhagen, Chairman, President and CEO of AGCO says, "Our objective was to develop emissions technologies that delivered a consistent solution for cleaner air while producing efficient options for farmers through to Final Tier 4 US and Stage IV EU. This was our focus when we introduced our e3 Selective Catalytic Reduction (SCR) technology in 2009 and continues to be our focus as we move to the next generation of emission reduction."
AGCO will continue to use its proven e3 SCR technology in its AGCO POWER engines to address the needs of Tier 4 Final/Stage IV engine requirements. In select specific models, a small amount of cooled Exhaust Gas Recirculation (cEGR) will also be added in order to ensure emissions compliance while minimizing fluid consumption and improving power balance. AGCO has established leadership and experience with both SCR and cEGR from launching both technologies on tractors in Tier 3/Stage IIIA.
"AGCO knows this technology well. We were the first to launch SCR technology in the off-road market in North America and have many years of working experience with both emission reduction technologies," comments Matt Rushing, Director of Product Management, Global Electronics and Global Engines at AGCO. AGCO has led the industry in the continued development and improvement of SCR technology and has worked with industry partners to establish the Diesel Exhaust Fluid (DEF) and AdBlue infrastructure to support SCR technology use.  
AGCO has kept the customers' needs paramount since launching its e3 SCR technology in 2009.  "We wanted to develop a solution that would bring farmer input costs down, allow us to increase power levels and lower fluid consumption - all while offering reliable emissions reduction technology," adds Rushing.
Customers can expect that there will not be any changes to the way that they operate and maintain their future Tier 4 Final/Stage IV AGCO equipment. AGCO POWER engines will operate efficiently delivering total fluid economy (diesel fuel and DEF) that will meet or exceed the same fluid consumption levels as in AGCO's Tier 4 Interim/Stage IIIB machines. 
Richenhagen states, "We are confident that this is the best solution for both our customers and the environment. At AGCO, we are proud to deliver compliance without compromise. Our e3 solution delivers exactly what modern agriculture demands — cleaner emissions, improved economics and reliable performance."