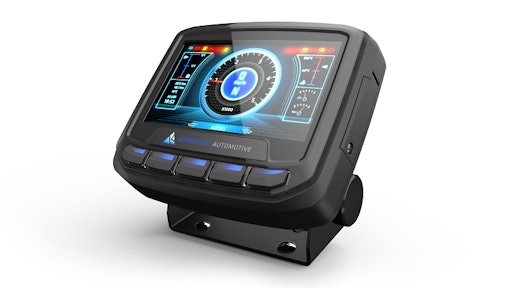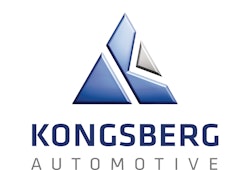 Displays for agriculture and construction vehicles must meet the most robust and stringent requirements of the off-highway industry. The KAntrak 3700 from Kongsberg Automotive (KA) is a new generation of robust displays which adheres to Cummins Tier 4 Final (T4F) emission standards and utilizes updated electronic hardware to provide optimum LCD performance.
The technology builds on the award-winning KAntrak 3700 engine display which was recognized as one of the most popular products when it was launched in 2012. This top model in the KAntrak lineup has closed the technology gap between the automotive industry and the off-highway industry.
Lowering emissions
The new generation KAntrak 3700 advances in intelligence, control and performance. As one of the first Cummins T4F Compatible displays, it has been thoroughly tested to meet Cummins' requirements for its Tier 4 Final emission standards.
"The Tier 4 Final recognition shows that the KAntrak helps manage the lowering of emissions through advanced control technologies. In addition, the flexibility of the new KAntrak enables better integration of several displays and controls into one master unit. We are working diligently to continuously improve our products and we are proud to be one of the first movers in this segment," says John Nielsen, Product Manager for Electronics at Kongsberg Automotive Driver Control Systems.
The KAntrak offers easy integration into most third party CAN-based systems. It can also be combined with many other Kongsberg Automotive electronic products, such as the, DCSM, KCIM, SKIM and digital keypads, to create a full scale monitoring and control system for virtually any type of on- or off-road vehicle.
Furthermore, it features a range of advanced functionalities, such as the ability to update the display's software on the fly, video input capabilities for rear view cameras, GPS and Bluetooth for smartphone connectivity.
With its newest member, KAntrak displays are the perfect platform to empower electronic systems with flexibility and control.