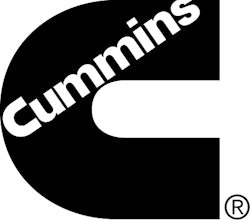 Cummins Inc. expresses support for the U.S. Environmental Protection Agency (EPA) and National Highway Traffic Safety Administration's (NHTSA) second phase of national fuel efficiency and greenhouse gas (GHG) emission regulations for medium- and heavy-duty commercial vehicles. The agencies released a joint proposal to set new standards well into the next decade for engines, on-highway tractors, vocational vehicles, trailers and heavy-duty pickup trucks and vans.
"Cummins welcomes the proposal with its goals to improve fuel efficiency and reduce GHG emissions, creating a win-win for both customers and the environment," says Dave Crompton, Vice President and President, Engine Business, Cummins Inc."We are pleased that the new proposal builds upon the Phase 1 framework that aligns technological advances and industry success."
Cummins has demonstrated its leadership in developing the technologies needed to meet tough emissions standards and improve fuel efficiency. The company was among the first to meet the EPA's rigorous on-highway emission standards in 2002, 2007 and 2010, establishing technology and environmental leadership that are the hallmarks of not only its North American products, but products across the globe.
In 2013, the company was the first to certify an engine meeting the 2014 GHG and fuel efficiency standards and it continues to develop and release fuel-saving technologies such as the Cummins and Eaton SmartAdvantage Powertrain and ADEPT technology to directly benefit customers running Cummins-powered vehicles.

"We are looking forward to reviewing the proposal and working with the agencies and other stakeholders to make sure both the customer and the environment benefit," says Rich Freeland, President and COO, Cummins Inc. "Cummins has demonstrated through our past accomplishments and projects like SuperTruck that we have the technological capabilities and leadership necessary to achieve and surpass goals and expectations."

SuperTruck, a Cummins-Peterbilt project in partnership with the Department of Energy (DOE), set out to improve fuel and freight efficiency of a Class 8 tractor-trailer. In 2014, SuperTruck averaged a 75% increase in fuel economy, a 43% reduction in GHG emissions and an 86% gain in freight efficiency in 24-hour, head-to-head testing against a 2009 baseline truck. Many of these improvements were made through specific engine advancements and innovations which will be making their way into production engines. DOE investment in programs such as SuperTruck helps spur development of technologies with real world benefits.

"We continue to demonstrate we can optimize the integration of our engines in vehicles of all types while delivering improved fuel efficiency, quality, power and cost savings for our customers," adds Freeland. "Cummins will continue to put our customers first, while building on the past 30 years in which we've reduced engine emissions in North America by more than 99%. Following the achievement of near-zero emissions in 2010, we have improved the fuel efficiency of the Cummins ISX15 by more than 10%."

The development of the proposed rule, which is expected to be finalized in early 2016, has been a collaborative process among agencies and stakeholders.