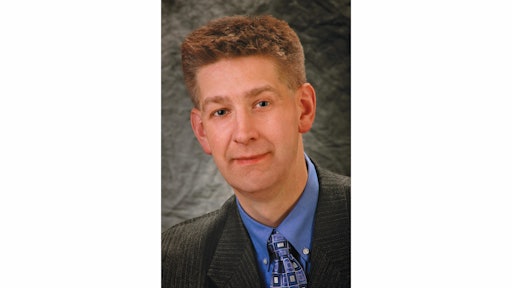 Much of the domestic market is finding its way into foreign markets. How has the NFPA assisted its members in the globalization efforts for expansion and industry growth?
Globalization has indeed affected and accelerated in many industries, and businesses of all sizes are impacted by the global marketplace. NFPA members have seen opportunity in the global economy, and are growing their businesses and achieving a variety of goals in this changing environment.
One of NFPA's key strategic priorities is helping our members expand their global operations. New programs have and are being launched that focus on three key objectives:
Helping

NFPA

members connect with needed international partners;
Providing education and resources on topics related to international business; and
Augmenting our existing market information reports with information necessary to make smart decisions about international business opportunities.
Knowing the wide diversity of markets that interest our members, NFPA is working to bring international market data and intelligence to our members in each of the mobile, industrial and pneumatic customer market sectors they serve. Click to read an example described here.
Also, our upcoming Annual Conference in March 2012 will be themed around Global Product Development and Differentiation--providing members with innovative resources and tools to better prepare them for taking advantage of opportunities associated with doing business in today's global economy.
How has the IEOC continued to develop to offer helpful information to NFPA members? What would you say were the main take-away points from the event for a member that was unable to attend?
The August 2011 NFPA Industry and Economic Outlook Conference (IEOC) had record attendance and was among the most well-received of all the conferences we have ever held. Year in and year out, we hear that members rely on the information presented at this conference to help set the future course of their business, and that the economic and market forecasts it provides are unmatched in their environments.
This year they also had the opportunity to meet and interact with more than 30 engineering students we invited to present research posters at the conference. This unique opportunity to meet—and potentially recruit—members of their future workforce is another key takeaway that adds tremendous value to the attendee experience.
Perhaps most exciting this year was the experimental speakers forum we hosted with Alan Beaulieu, Jim Meil and John Walker. In addition to their outstanding presentations, these three speakers came together for an informal Q&A session with the audience. We turned off the Powerpoint slides, turned up the house lights, and let them interact directly with members and with each other. We "tweeted" out the questions asked during the forum (http://twitter.com/#!/TheNFPA), which ran the gamut from manufacturing to economics to politics, and are a good indication of the issues currently on everyone's mind.
The NFPA also has a new show, the Energy Efficient Hydraulics and Pneumatics Conference. Please discuss the reason for the new event, its goals and some basic information for potential attendees and/or exhibitors.
NFPA, in partnership with the International Fluid Power Society and the FPDA Motion & Control Network, is hosting an Energy Efficient Hydraulics and Pneumatics Conference, November 15-17, 2011. This conference is aimed at professionals responsible for designing or maintaining fluid power systems in dozens of customer markets. The goal of the conference is to teach end-market engineers and technicians the design concepts critical to developing efficient fluid power systems and the diagnostic and maintenance techniques essential to keep systems operating at peak efficiency. Topics of discussion will include:
Unique approaches to improve existing hydraulic or pneumatic systems to become more energy efficient.
Innovative approaches and emerging technologies in energy efficient fluid power design and maintenance.
Current best practices for maximizing energy efficiency and balancing cost issues for hydraulic and pneumatic systems.
Future direction of hydraulic and pneumatic product development and standardization in ways that assist users of those technologies.
To register or read more about the conference, go to: http://www.nfpa.com/Events/EEHPC.htm.
NFPA will continue to look for opportunities such as conferences and webinars designed to educate and engage industry customer markets with the entire fluid power supply chain—suppliers, distributors and educators. We encourage you to learn more about these initiatives and other programs being launched over the next several months by visiting our website at www.nfpa.com.
Companies in this article