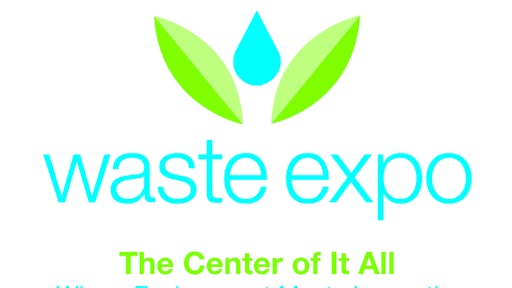 Refuse collection vehicle operators know that waste collection and hauling is an exact procedure requiring highly engineered equipment that must precisely repeat its performance many times over – especially in residential refuse-collecting applications. The trucks used in these situations are often equipped with an automated side loader (ASL) that features a hydraulic cylinder and extending arm that grasps the trash receptacle, lifts it up over the truck, inverts it so that the trash can be loaded into the truck and then returns the receptacle back to the ground.
For more than 20 years, Bridgeport Manufacturing, Inc., Bridgeport, TX, has been a manufacturer of ASL refuse trucks and equipment. Over this time, Bridgeport has tried various manufacturers of hydraulic cylinders, many of which could not meet its high standards or withstand the extreme cylinder performance requirements of the ASL application. These cylinders must be reliable because of the number of extend-and-retract cycles they perform during use on residential routes. The operation can also result in hard stops at the conclusion of retraction and extension, which causes the truck to jerk. These hard-stop applications put excessive stresses on the cylinders, as well, which can lead to premature failures.
"In these types of applications, I want to be able to put a cup of coffee on my lap and not have it spill when we are picking up the trash can, unloading it and putting it back on the ground; that was not possible with the cylinders we were using," says Tony Kouri, Owner of Bridgeport Manufacturing.
The refuse design cylinder solution
In search of a solution, Kouri contacted Texas Hydraulics Inc., Temple, TX, a provider of custom engineered hydraulic cylinders for a wide variety of industries that feature harsh operating conditions, including those found in waste collection.
"We have a long-standing relationship with Tony, so he came in and asked if we could do something together again," explains Marlin Ritchie, Application Engineer for Texas Hydraulics.
Helping address a pivotal concern Kouri had regarding the operation of his ASL trucks, Texas Hydraulics designed a series of refuse design cylinders with a cushioned sleeve over the retract and extend ports that offers "progressive cushioning" during retraction and extension. This means that the deceleration of the loading arm becomes progressively more aggressive as it gets closer to the end of the stroke, particularly over the last several inches of movement. The progressive cushioning of the arm minimizes any slamming of the cylinder's internal components.
"After putting the Texas Hydraulic cylinders on the truck, I could almost fall asleep when the extend cylinder was going in and out," explains Kouri.
In addition, Texas Hydraulics also designed its refuse design cylinders to operate at speeds that are optimum for meeting the needs of residential refuse collection, where the most efficient use of time possible is paramount when moving from house to house. As a result, Bridgeport now offers ASL cylinders on its refuse trucks that reduce the amount of time necessary to process residential refuse. In addition to the improved speeds, Bridgeport has added to its customers' bottom line by incorporating a highly reliable ASL cylinder that prevents breakdowns, increases up-time and lowers overall costs.
Innovative hydraulic solutions
Tackling end-user challenges from an engineering point of view is what Texas Hydraulics does to support its customers' initiatives with over 40 years of experience manufacturing custom-designed, single stage and multi-stage welded hydraulic cylinders.
Texas Hydraulics refuse design cylinders feature durable materials and easy installation, as well as highly regulated and time tested welding procedures and configurations that reduce stress concentrations. In addition to its refuse design cylinders, Texas Hydraulics can also design its fully integrated hydraulic cylinders with harsh operating conditions in mind.
The typical hydraulic system utilizes a separate pump, motor, line-mounted valves or manifold, hoses, fittings and reservoir, while Texas Hydraulics' fully integrated hydraulic cylinders combine all of these components into one compact assembly.
Fully integrated cylinders are ideal for any application where performance, energy efficiency and environmental concerns are at a premium. These self-contained plug-and-play custom cylinders can eliminate the need for hoses, fittings and costly installation time, all while reducing the number of potential leak points. Thanks to their self-contained design, the potential for contaminant ingression into the hydraulic system is greatly reduced.
Texas Hydraulics Inc. has been providing custom-engineered hydraulic components to leading original equipment manufacturers since 1968 and continues to expand its leading position in the custom hydraulic cylinder, swivel and related component markets. Texas Hydraulics is a Dover Corp. company. For more information on the company or its products, please visit www.TexasHydraulics.com.
Companies in this article