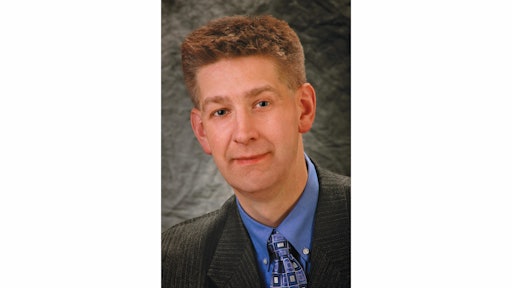 responses by Eric Lanke, CEO, National Fluid Power Association
What trends are you seeing in the fluid power industry?
Our industry is challenged by an increasingly sophisticated and demanding customer base, that is ever more reliant on its suppliers to solve its engineering challenges, and which seeks to provide efficient, productive, reliable, compact and attractive machines to its customers.
As a result, we see NFPA members as increasingly focused on their capacity for innovation. Hiring the best talent, staying networked and educated, investing in R&D, keeping up with technology, increasing creativity, responsiveness and agility—these are all areas our members say they are focusing on to help them deliver more innovative products to the demanding marketplace.
What is NFPA doing to address those trends?
NFPA's mission is to strengthen the fluid power industry, and to fulfill that mission, we have been focused on three areas of strategic priority:
Workforce: Building and connecting our members to an educated fluid power workforce.
Technology: Promoting fluid power technology and fostering an innovative environment for the fluid power industry.
Inclusiveness: Serving as a forum where all fluid power channel partners work together.
These priorities are well aligned with the needs our members have expressed.
One recent initiative that unites all three of our strategic priorities in the expanded partnership we've established with the Center for Compact and Efficient Fluid Power (CCEFP).
The CCEFP is a network of fluid power research laboratories, academic faculty, graduate and undergraduate students at seven U.S. universities. Since its inception in 2006, the CCEFP has engaged more than 6,000 university students in a variety of workforce development programs, including a series of pre-competitive fluid power research projects. Those projects, directed by industry to the topics most needed, have built new fluid power infrastructure at the CCEFP schools and have successfully engaged promising students in the study of fluid power. Forty-five percent of these students have gone on to work in the fluid power industry.
By connecting more of our members to the CCEFP network, we are able to advance all three of our priorities. Companies work collaboratively across the supply chain to foster an innovative environment for the industry and to connect with a better educated workforce.