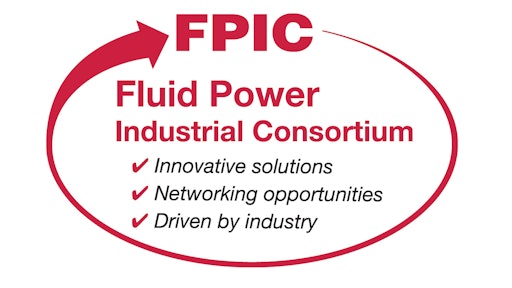 The Fluid Power Industrial Consortium (FPIC) provides half-day seminars on the latest fluid power technology advancements. Seminars are held quarterly at the Hyatt Regency Milwaukee unless otherwise noted.
This event will be the second in a series focusing on IoT in fluid power applications. The program will cover:
Smart sensors and wireless sensors
Communication gateways and protocols, wireless, IO Link, J1939, custom datalink, two-way link
Dashboards, HMI's and other readout devices ease of use, programming, connection and calibration of sensors, on-board diagnostics
FPIC is a joint effort of the National Fluid Power Assn. (NFPA) and the Milwaukee School of Engineering's (MSOE) Fluid Power Institute (FPI).
The consortium is composed of OEMs, component manufacturers, distributors and more involved in the fluid power industry. An annual membership fee enables companies to send up to four employees to the quarterly seminars. The goal of the consortium is to provide an opportunity for networking, problem solving and access to the latest technology innovations.