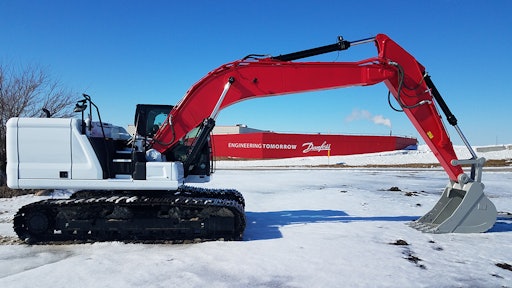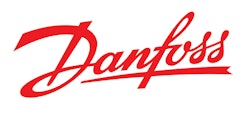 Most hydraulic machines today have the same basic control mechanism that was first patented in 1893. The variable-angle swash plate pump has been a reliable way to transmit fluid power for over 120 years. Efforts have been made to digitize the mechanism with feedback and electronic control, but the underlying principle has limited benefits.
Digital Displacement technology is a natively digital hydraulic innovation. It utilizes a radial piston machine which enables and disables cylinders in real time, using ultra-fast mechatronic valves.
These intelligent, digital controls mean a digitally-enabled machine is highly controllable and extremely efficient. The net result is:
lower energy losses (typically less than a third of swashplate machines);
faster response (typically ten times faster);
reduction of annoying, high-frequency noise.
The mechatronic valves and controller allow for a high degree of pump output. Individual cylinders are only called into action when required to meet the load demanded, resulting in a pump with efficiency over 90%. The control of individual cylinders allows a single pump to have multiple independently-controllable services providing system innovators a platform to invent new architectures to unlock the capabilities of digital hydraulics.
By replacing a mechanical or hydraulic device with one which is electronically and digitally controlled, new possibilities of flow metering, response, system control, diagnostics (self-healing) and automation are enabled to optimize performance. The pump is able to create real time data for live streaming via telematics.
Danfoss advanced off-road demonstrators are showing radical improvements in efficiency and controllability. In multiple field tests, the original axial piston pump was replaced by a Digital Displacement pump as a simple pump upgrade. Benchmarking to a conventional 16-tonne excavator, fuel consumption on a standard work cycle was reduced between 16 and 21%, whilst at the same time, productivity was increased by 28%.
Danfoss Digital Displacement aims to make the complex, simple, to reimagine your machine to be optimized and differentiated unlike any on the market. Owned by Danfoss and developed in Scotland over the last 25 years, digital hydraulic technology delivers productivity, response and efficiency that cannot be replicated elsewhere in the market.