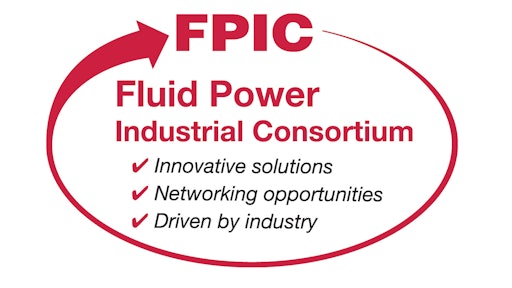 The Fluid Power Industrial Consortium (FPIC) provides half-day seminars on the latest fluid power technology advancements. Seminars in 2019 will be held at the Hyatt Regency Milwaukee, unless otherwise noted.
The June 7 session topic is IoT Benefits and Applications for Fluid Power Systems; three presentations around this topic will be given, and have yet to be determined. Further details will be added once they become available.
FPIC is a joint effort of the National Fluid Power Assn. (NFPA) and the Milwaukee School of Engineering's (MSOE) Fluid Power Institute (FPI).
The consortium is composed of OEMs, component manufacturers, distributors and more involved in the fluid power industry. An annual membership fee enables companies to send up to four employees to the quarterly seminars. The goal of the consortium is to provide an opportunity for networking, problem solving and access to the latest technology innovations.
In 2017, seminar participants represented companies including: Argonne National Laboratory, Caterpillar, Exxon Mobil, John Deere, North American Die Casting Association (NADCA), Oshkosh Corp, Parker Hannifin and Shell Global Solutions among others. Seminar topics are aligned with NFPA's Fluid Power Technology and Manufacturing Roadmaps as well as topics recommended by the seminar participants.