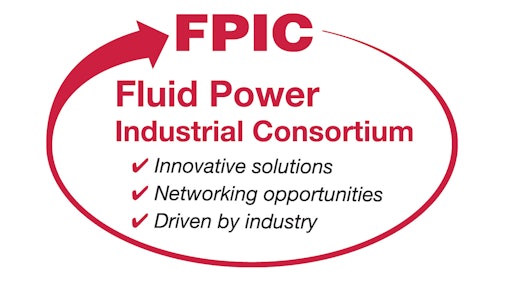 The first Milwaukee School of Engineering (MSOE) Fluid Power Industrial Consortium (FPIC) seminar of 2019 is focused on Electrification of Fluid Power Systems.
In 2019 the seminars will move to the Hyatt Regency in Milwaukee.
Details for the first seminar of the year are still being developed and will be posted as soon as they are available.
The FPIC debuted in 2017 and is a partnership with the National Fluid Power Association (NFPA) member companies and other stakeholders in the fluid power industry. Its more than 320 member companies include those that design and manufacture fluid power components and systems, system integrators, OEMs, users and other organizations. The FPIC provides quarterly half-day technical seminars with a focus on the latest technological advances that provide solutions to overcoming challenges within the fluid power industry.
In 2017, seminar participants represented companies including: Argonne National Laboratory, Caterpillar, Exxon Mobil, John Deere, North American Die Casting Association (NADCA), Oshkosh Corp, Parker Hannifin and Shell Global Solutions among others. Seminar topics are aligned with NFPA's Fluid Power Technology and Manufacturing Roadmaps as well as topics recommended by the seminar participants.