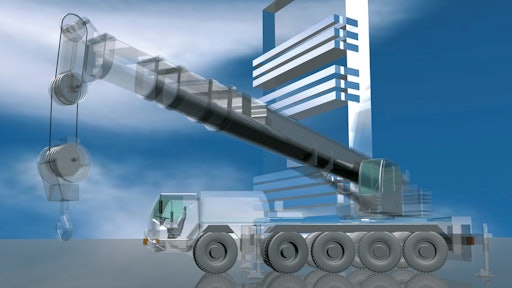 Bucher Hydraulics
Along with its lineup of education sessions, IFPE 2020 will be hosting college course styled speaker sessions at the show in March. These hands-on sessions will help attendees get the most out of their IFPE experience by providing information critical to the success of companies as the industry continues to expand and develop.
"IFPE education is always a fantastic experience for the attendees, but with the addition of the college course sessions, it becomes a vitally important aspect to the show," says Dr. Medhat Khalil from the Milwaukee School of Engineering (MSOE). "This added dimension of fluid power education will benefit the attendees with the broad range of crucial information it provides."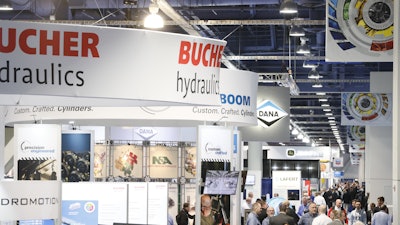 Four half-day IFPE "college-level courses" will emphasize hands-on technical knowledge on the effective use of hydraulics in mobile equipment:
fundamentals of hydraulic systems 101
fundamentals of hydraulic systems 201
hydraulic fluid properties, efficiency and contamination control
digital design.
The above sessions will explore fundamental concepts such as cutting-edge fluid power technology, the future of machine controls and A.I., the power of IoT and how to correctly harvest it, how hydraulic fluids affect machine performance, clean hydraulic assembly procedures and so much more. The information being presented at these interactive sessions makes IFPE 2020 an incredibly valuable experience, just as it was in 2017.
"The IFPE show is truly a one stop shop for hydraulic education and technology," says Ralph M. of JBT Aerotech. "This is a unique show that gives tools to fluid power engineers to design efficient value oriented hydraulic systems. This is a priceless event."
IFPE focuses on the latest innovations, product advances and expert insights to fully equip engineers and others involved in the design and manufacturing process to increase efficiency, contain costs and improve the performance of their hydraulic and pneumatic systems and applications.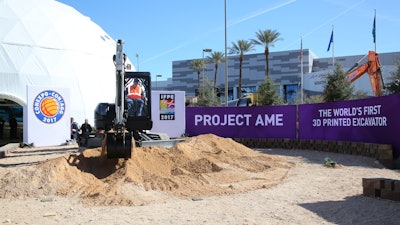 Attendees will also have access to the returning Tech Experience exposition that focuses on all the emerging and leading ideas and technologies that will transform construction and engineering in the future.
Read more: CONEXPO Tech Experience to Include Smart City Replica
IFPE and the co-located CONEXPO-CON/AGG exhibitions will be held March 10-14, 2020 at the Las Vegas Convention Center in Las Vegas, NV, USA, targeting the fluid power/power transmission/motion control and construction and construction materials industries.
View the full list of education sessions taking place at IFPE 2020.