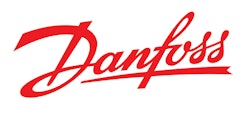 Danfoss Power Solutions has launched the Rapid Delivery Center (RDC) Program. Danfoss Rapid Delivery Center distributors offer delivery of highly customized hydraulic components in about a week, enabling OEMs to bring machines to market faster.
The RDC Program will follow a step-wise approach with initial focus on certain Danfoss products and solutions. During 2015, the program will be expanded to encompass many Danfoss products.
"We understand that today's OEMs are under increasing pressure to develop high-performance machines on tight schedules," says Travis Shultz, Senior Account Manager of Distribution at Danfoss. "Our Rapid Delivery Center Program ensures that OEMs with short design-build cycles can have the hydraulic solutions they want with the lead times they need."
RDC distributors are authorized Danfoss assembly and warranty centers, and are held to strict quality standards.
"Danfoss is dedicated to being our OEMs' strongest partner in mobile hydraulics," Shultz says. "With customized hydraulic solutions available through the RDC Program, OEMs can eliminate waste in their design-build cycles and speed up time to market."