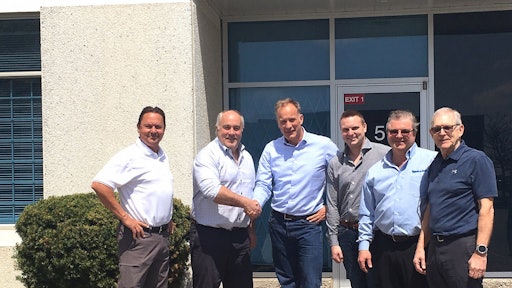 With effect on June 1, 2018, HAWE Hydraulik acquires 55% of the shares of Hydra-Fab Fluid Power Inc., Ontario, Canada. Forty-five percent of shares remain with Richard Gores, who continues to act as General Manager of the company. 
With this acquisition a strong partner with a strong team is joining the HAWE group.
Hydra-Fab Fluid Power has been a HAWE distributor serving Ontario for 18 years. The company employs 27 people and supports the industrial, power generation and mobile markets and is a specialist in work holding hydraulics as well as in filtration.
With this step, HAWE is further strengthening its position in North America in addition to the existing facilities in Charlotte (NC), Portland (OR) and Houston (TX) and the participation in Northstar Fluid Power Inc. in Alberta, Canada.
Hydra-Fab, Northstar and HAWE North America pursue an aggressive growth path in the US & Canada with the target of winning profitable market share. The company and brand name will remain Hydra-Fab Fluid Power.