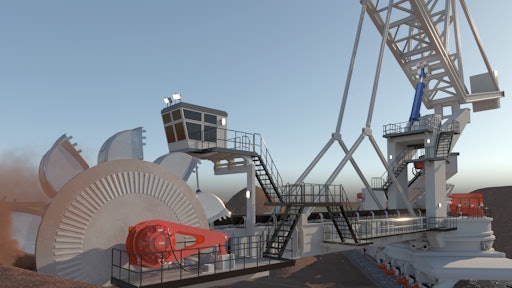 Bosch Rexroth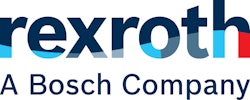 Key products on display in the Bosch Rexroth booth include products and systems that are ideal for applications needing high torque and low speed. Bosch Rexroth will showcase multiple high-performance Hägglunds hydraulic motors and other Rexroth hydraulic products and services in booth 413 at MINExpo 2021, September 13-15, in Las Vegas, NV.
At the world's largest mining industry event, Bosch Rexroth will have exhibits and presentations that detail the advanced capabilities of the company's proven Hägglunds products, systems that are ideal for applications needing high torque and low or variable speed — from crushers and conveyors to mills and winches.
Rexroth will also present details on new drive applications and cutting-edge ways to put data and insights to work. System demonstrations and presentations will focus on key advantages Rexroth and Hägglunds technology offers, such as:
Reliability in even more applications: With their rugged design and remarkable torque capabilities, Hägglunds hydraulic drive systems simply keep things moving.
Advancing productivity: Rexroth is pushing boundaries not only in the Hägglunds hydraulic motors, but also in Rexroth's already compact drive construction.
Connected partnership: Discover how connectivity is being integrated into Rexroth's hydraulic drive solutions, and how it helps mining equipment builders and mining operations benefit even more from Rexroth's Hägglunds service expertise.
In addition, Bosch Rexroth will also provide details on several Hägglunds offerings:
Hägglunds Atom hydraulic motor: For drilling, trenching, mobile equipment and other mining applications where both compact size and high power density are required. With a maximum torque of up to 13.6 kNm and a specific torque of 40 Nm/bar, the Hägglunds Atom hydraulic motor supplies full torque at speeds up to 400 rpm, enabling it to supply a maximum power of 394 kW that outstrips other motors in its class.
Hägglunds CB hydraulic direct drive motors: Tough and rugged with a wide range of sizes and displacements, the Hägglunds CB range is suitable for many heavy-duty applications, such as shredders, feeders and roll mills. It combines space-saving designs and versatile mounting options with a wide range of sizes and displacements to enable optimization of the drive system when selecting the motor and the hydraulic pump combinations.
Hägglunds CMp condition maintenance program: This new service provides peace of mind through a complete, condition-based maintenance program to maximize Hägglunds equipment uptime. A Hägglunds connectivity tool and Rexroth's ODiN analytics package monitor the health of existing installed Hägglunds systems. Then, based on predetermined service levels, Hägglunds factory-trained and certified service professionals will take the steps specified in the CMp agreement to service the drive and assure its continuing performance.
Booth visitors can stop by to connect one-on-one with Rexroth and Hägglunds technology experts and discuss the unique challenges and requirements they have in their mining operations. These experts will be able to provide practical recommendations and new ideas about how Rexroth and Hägglunds technology can help mining operations maximize uptime and improve operational efficiency.