Dana Inc.
Component manufacturers are continually developing new products and further enhancing their offerings to provide OEMs with solutions that will best fit their equipment designs and end use customer needs.
Each week we'll provide an overview of the latest components which have entered the heavy-duty mobile equipment market to help you find the products you need for your machine designs.
And be sure to check out our Component Directory for even more products. There you can also search by component categories and type.
Liebherr Piston Accumulators
Liebherr Components has introduced a series of piston accumulators for the 250 and 350 bar (3,625.9 and 5,076.3 psi) pressure range. These accumulators can be used in a wide range of applications and are designed to comply with ASME and PED regulations.
Deigned to meet the requirement of several different applications, the accumulators can be used in industrial applications, mobile machines, and more. They are useful for energy storage, emergency operation as well as shock absorption.
Features of the piston accumulators include:
Low-maintenance and compact design
Diameters range from 100-360 mm (3.94-14.17 in.)
Oil volumes of up to 400 L (105.8 gal.) are possible
Meets country-specific requirements in line with PED 2014/68/EU and ASME Code Section VIII regulations
Learn more about the Liebherr Piston Accumulators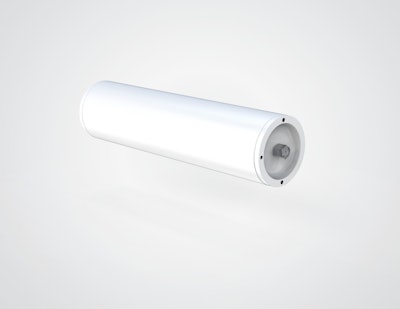 TE Connectivity has added the DT-XT sealed connector system to its Industrial and Commercial Transportation (ICT) connector portfolio This system features a sealing technology that offers increased flexibility, improving tear resistance. The connector is IP69K-rated and J2030 power-wash tested.
"DT-XT connectors are the latest addition to our DT Series within the DEUSTCH connector portfolio and offer customers a durable, rugged and reliable connector solution that also cuts costs and saves on assembly time," said Ryan Wu, Product Manager at TE Connectivity, in the company's press release announcing the expansion of the connector portfolio.
Features of the DT-XT sealed connector system include:
Finger grips on the locking mechanism provide a ribbed surface that makes it easier to connect, disconnect and release even when fingers are wet, dirty or oily
Lower insertion and withdrawal forces are possible with the range of DT-XT crimp terminals
Rear sealing cover protects against water ingress due to enhanced cable management
Learn more about the TE Connectivity DT-XT Sealed Connector System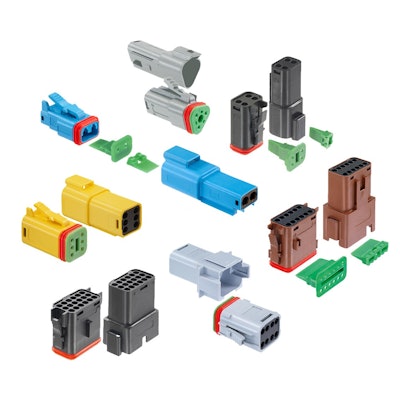 Continental has announced the expansion of the DIN radio line with analog and CAN radios designed to deliver optimal sound quality and functionality . These radios are available with multiple feature options such as AM/FM Worldwide RDS-Receiver, DAB tuner, Bluetooth, MP3/WMA playback, CD player, USB, mix audio input, 30-day clock, and more.
Per Continental's press release announcing the expansion of the DIN radio line, the radios are built for durability and reliability under rugged use and vibration. They can easily be installed on small and medium trucks, agricultural and construction equipment, off highway vehicles, buses and motorcoaches, recreational vehicles, campers, and trailers
Features of the analog and CAN radios include:
Intuitive interface, large buttons, and turn keys with grip for ease of use
Rear sealing cover protects against water ingress due to enhanced cable management
For 12 and 24V applications
Learn more about the Continental Analog and CAN Radios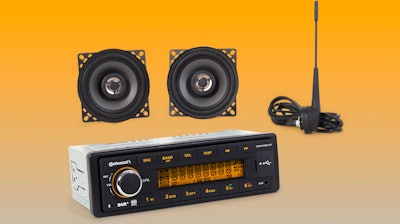 Novotechnik, U.S. has introduced the RFE 3200 Series of resilient angle sensors designed for off-highway equipment and other harsh environment applications. The sensors are available with one partially redundant or two fully redundant channels.
The company says the sensors measure from 0-360 degrees and are suitable for safety-related applications according to ISO 13849 upon customer validation.
Features of the RFE 3200 Series angle sensors include:
Output options are 4-20 mA, 0.25-4.75V, 0.5-4.5V, CANopen, and CAN SAE J1939
Shock tolerances are 50 g and vibration tolerances are 20 g
Temperature range is -40-125 C (-40-257 F)
Learn more about the Novotechnik RFE 3200 Series Angle Sensors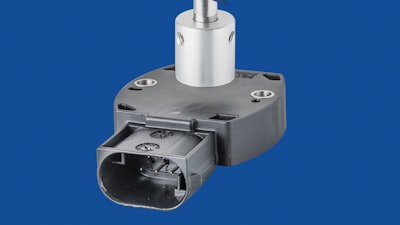 Dana Spicer HVT1 Transmission
Dana Incorporated has launched the Spicer HVT1 transmission which is designed to enable better performance and sustainability of agriculture telehandlers. An advanced electronic control system helps to improve machine productivity by continually adjusting the mix of hydrostatic and mechanical power. This allows the engine to maintain a consistent speed in its most efficient operating range the company says in its press release announcing the launch of the HVT1.
Dana notes in its press release announcing the launch of the transmission that it is currently undergoing field tests with OEMs, and was designed using Dana's expertise in developing hydromechanical variable transmissions for off-highway equipment.
Features of the Spicer HVT1 transmission include:
Power inputs from 110-155 hp (80-115 kW)
Offers fuel savings of up to 30% when compared with agriculture telehandlers that use conventional transmissions
Combines hydrostatic and mechanical drives in an integrated 90-degree gearbox for precise low-speed maneuvering control and smooth, progressive response for loading and handling cycles
Delivers climbing and high-speed towing capabilities up to 31 mph (50 km/h)
Learn more about the Dana Spicer HVT1 Transmission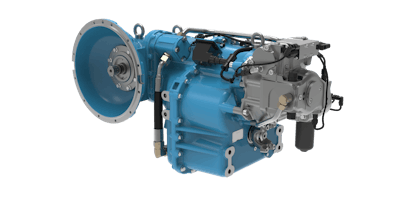 Companies in this article