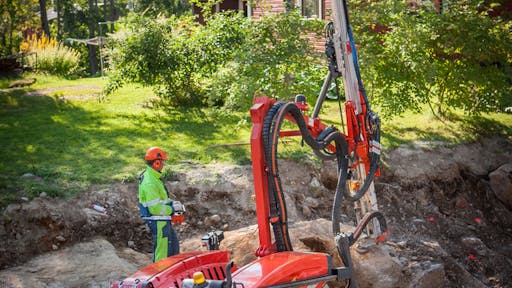 Sandvik will be taking the opportunity of CONEXPO-CON/AGG in Las Vegas to showcase new members of the product ranges, at the same time displaying core elements of the total solutions package that has enabled Sandvik Construction to be the partner of choice for the global construction industry. 
CONEXPO-CON/AGG 2014 is such an important exhibition, both for the global construction industry, and for Sandvik Construction specifically, that the very theme of the show will encapsulate exactly what Sandvik Construction is about. Thus the exhibition will allow Sandvik to affirm its customer orientation, whilst at the same time bringing into mind such core Sandvik Construction areas of expertise as aftermarket care, construction excellence and global coverage.
Although Sandvik will be aiming to use the opportunity presented by an exhibition of such importance to the to the global construction industry to emphasize areas of expertise and service that transcend the traditional supplier-customer dynamic, CONEXPO-CON/AGG is also quite rightly seen as the perfect place to introduce new solutions based equipment. Hence Sandvik Construction will also introduce the very latest developments from the world leading product ranges.
"The Sandvik Construction range of equipment enables our customers to process materials from virgin rock right through to demolition materials; these can then be recycled for continued use. This customer focused approach will see us (Sandvik Construction) unveil some new, and exciting, products and services aimed at enabling customers to enhance their profitability, improve efficiency, and minimize environmental damage," says Satu Ramo, Global Marketing Communications Manager, Sandvik Construction.
New and innovative equipment that will be shown includes:
Stationary crushing equipment – NEW CH550
Mobile crushers and screens – NEW QA451
Breakers - NEW 777
Drill rigs – NEW DC125R
Tools & Consumables – NEW RH series hammers
Sandvik welcomes visitors to take the opportunity to acquaint themselves with what's new at Sandvik Construction, see the unveiling of the very latest developments, and view the many new product launches.
Sandvik Construction at CONEXPO-CON/AGG 2014 will be located at: Central Hall 3 50309 and Platinum Lot 9310.