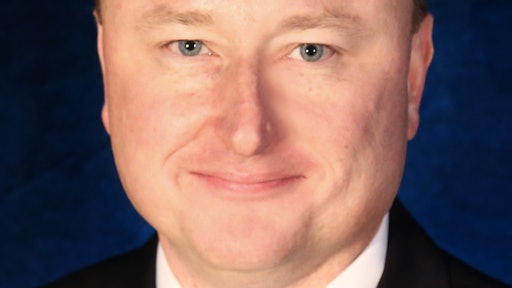 Responses from Brian Bieller, Vice President & Business Line Manager, Road Construction Equipment, Mining, Rock Excavation and Construction LLC, Atlas Copco
GOVERNMENT
What government regulations, standards or bills were passed in the past year that most affected the way you do business and go to market?
Tier 4 Final regulations as well as the necessary engineering and components associated with it have certainly increased costs of equipment for all manufacturers. We saw it as an opportunity to maintain our sustainability mission by designing new models with features that minimize overall cost of ownership and boost ROI. For example, we are equipping every Tier 4 Final model roller with our ECO Mode system, which reduces fuel consumption by as much as 20%.
POLITICS
Are there any presidential platforms that you are aware of with the upcoming 2016 election that you are keeping your eye closely on that could affect your business?
An approved highway-funding bill would have a huge impact on the industry and our business. We would see an influx of large, long-term projects that were put on hold until a highway bill could guarantee enough funds for the duration of those projects. If the government approves a bill we expect to see a sharp rise in equipment sales and rentals.
DIVERSIFICATION MARKETS
Has your company recently diversified into any new markets with its existing product portfolio (e.g. Oil & Gas, Fracking, Rental, Coal, etc.)?
We've seen a growing demand for road construction equipment in the rental market, and Tier 4 Final implementation and the additional costs for exhaust-reducing components drives this demand. For contractors who need a specific piece of equipment for two or three certain types of jobs a year, renting the equipment might be more cost effective.
Any new products on the horizon for new markets to broaden your market reach?
In 2016, we will reveal a new 66-inch soil roller designed specifically for the rental market. The roller will withstand tough jobsites, yet be streamlined with its easy-to-use interface. Its engine will be cross-mounted, or placed perpendicular to the frame, which makes it easy for technicians to access all necessary engine components as well as the hydraulic pump. This means faster and easier service and maintenance than with existing rollers on the market.
TECHNOLOGY OF THE FUTURE
What technologies on the horizon will affect your existing and future product development?
Intelligent compaction has certainly been a hot topic and for good reason; the systems can have quite an impact on productivity and quality assurance. For example, with our most recent version of our IC system, called Dyn@lyzer, contractors and operators receive real-time information on material stiffness and can use it on asphalt to get relative stiffness readings. The system takes readings as deep as 3 feet, which makes it highly effective over asphalt. This allows operators to make adjustments on the spot for quick, accurate, high-quality results, which can save contractors a lot of time and hassle associated with manual readings or having to return to the site for repairs.
Our next innovations will come as the construction market matures and agencies, such as state departments of transportation, consider IC as a beneficial requirement for asphalt and soil applications.
Have you seen a shift toward smaller equipment? Is that affecting your product offerings?
Safety on road construction projects has always been a huge concern for contractors, and one of the most effective ways to increase safety on these projects is giving crews more room and equipment that provides optimal visibility. For example, our pavers' operator platforms swing out from each side, giving operators a clear view of the area and work surface.
CHALLENGES & HURDLES
What new challenges have arisen that effect the way you design or manufacture your product? How you do business? How you go to market?
Tier 4 Final has certainly created a challenge for all manufacturers as far as equipment cost. To offset the higher price tag that comes with the new designs, we've value-added features to minimize cost of ownership and shorten customers' return on their investments. For example, contractors can save as much as 20 percent of fuel costs with our ECO Mode system on many of our rollers and the VarioSpeed system on many of our pavers.