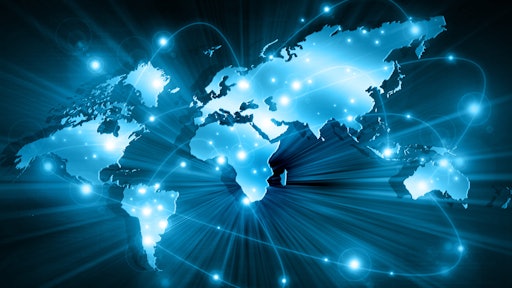 This year the global on- and off-highway equipment industry has seen numerous company consolidations through mergers and acquisitions, reducing the number of players in the field while helping some companies further expand their product offerings. Yet to be seen are the impacts from the Brexit vote earlier this year; though some say it may pose a challenge, other manufacturers say it will bring hope for further global trading opportunities.
The BRIC economies are also still seen as potential areas of investment for manufacturers, despite the fact these markets have not proved to be as positive as once thought.
There has been significant consolidation across the global landscape. Has this effected your business model or considerations for expansion?
Arjun Mirdha, President & CEO of JCB North America
Today, JCB offers a broad line of more than 300 products. While we of course keep a pulse on competitive manufacturers, we have set business plans we work towards achieving. Our plans are flexible. When we see the market change, we optimize our plan. We continue to expand our facilities across the globe based on market opportunity and customer demand for JCB products.
Stephen Roy, President, Sales Region Americas, Volvo Construction Equipment
The slowdown in Brazil has been a challenge for the industry as a whole but we are adjusting our business to meet the current market needs.
The introduction of new service packages, such as telematics, Load Assist, Dig Assist, Compact Assist and Pave Assist allow Volvo Construction Equipment (Volvo CE) to maintain a closer relationship with the customer throughout the ownership life cycle. These smarter machines and connectivity allow Volvo CE to participate in the day-to-day operations of our machines – allowing them to work at their optimum level while providing efficiency and maximum uptime. I see an increased focus in this in the years ahead.
What effect, if any, do you think this rise in consolidation will have on the industry as a whole, and within your own segment?
Tony Casale, Executive Vice President, Business Development, HydraForce Inc.
Consolidation in our industry specific to our segment has stopped. Prior to the great recession several of our competitors were purchased by large hydraulic suppliers who were intent on building a full 'portfolio' product offering. Since then smaller niche competitors are showing up across the globe and few of the incumbents continue to grow.
Russ Schneidewind, Vice President, Global Sales & Marketing, HydraForce Inc.
There has been significant consolidation across the global landscape. Has this effected your business model or considerations for expansion? Our customers with manufacturing locations in many regions of the world require us to manufacture our products in those very same regions with the goal of low total cost of ownership. We have responded to this demand by expanding our manufacturing capacity into these regions and re-organizing our sales and marketing department to align better with their strategic sourcing and engineering departments.
Mirdha: Consolidation is a normal part of any industry. It helps drive down product/manufacturing costs, making the marketplace more competitive. Consolidation delivers the ability to buy more economically, so manufactures can produce more product at a lower cost, this benefits the consumer.
What implications does Brexit have in terms of UK/EU investments for foreign manufacturers? Is Europe still poised for investment?
Mirdha: In light of the UK's vote to leave the European Union, the business community now needs to look to the future. The UK is the world's fifth largest trading nation. European markets are important to many UK businesses, including JCB, and this will not change. As a consequence of this momentous decision, JCB is looking ahead to opportunities to trade more freely with the rest of the world, as well as building on existing trade relationships with customers and suppliers across Europe and around the World.
Are the BRIC (Brazil, Russia, India, China) economies still major players?
Schneidewind: We still see significant opportunities in Brazil, China and India in certain markets. The agriculture market in Brazil seems to have stabilized while the Chinese consumer markets continue to drive light construction activity. India will need infrastructure investments and we will be there to support the OEM customers with the products they will need to meet the demand. Our customers in these regions and markets continue to innovate and develop new products that require our technology.
Mirdha: All these countries remain an integral part of our business plans for growth. Brazil, Russia and China continue to face challenging economies, though India has made a strong comeback. JCB is dedicated to growing our business in these regions.
Are there any new emerging economies which your company is considering, or anticipate will have future market potential?
Mirdha: JCB is always looking for new opportunity. Where we identify potential, we invest.