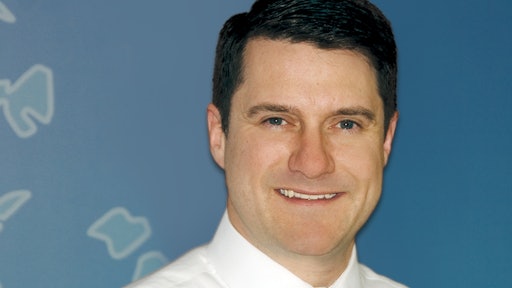 Challenges on the Horizon
What new challenges do you see the industry as a whole facing, and how is Southco looking to address/provide solutions with which to solve those challenges?
Fuel efficiency and emission requirements are driving off-highway OEMs to optimize the weight distribution, including utilization of existing lightweight components for their evolving equipment designs. In response, many are looking to the aerospace industry for inspiration, where lightweighting is the norm. At Southco, we are taking our design expertise in aerospace-grade hardware, such as fasteners and quick-access solutions, as well as new technologies that offset the weight of heavy panels and doors, and using these same products to replace heavier components across larger pieces of off-highway equipment.
Aerospace-grade fasteners and components are designed to withstand high vibration, constructed of lightweight materials and are compact in size, allowing for easy installation in small package areas. Quick-access fasteners, which are lightweight but strong enough to secure cockpits to aircraft bodies, can also be used in high-vibration off-highway applications, such as cab interior access panels. Southco's DZUS D5 Series for example, consists of a flare cup spring and stud which is captive to the equipment panel when installed, eliminating the possibility of dropped or lost hardware components during access, and under extreme vibration.
These aerospace-grade fasteners are compact in size, meeting OEM requirements for improved equipment styling and aesthetics. OEMs are in the process of making their equipment look more modern, decreasing cost through lower component count and reduced weight. Surface and flush mount fasteners, or hidden solutions that don't interfere with cab interior styling, are key to seamless design upgrades. Because these products are designed with a significantly smaller footprint, they still provide the level of access control needed, without distracting from overall industrial design.
Changes in equipment styling are also creating a demand for new access hardware solutions that can support larger doors and panels. Engine hoods for example, are being designed together with fenders into one assembly, offering more options for styling. And, while adding the ability to lift these elements together as one piece allows OEMs to refresh equipment at a lower cost, it also results in a heavier, more expensive hood. This adds additional challenges when it comes to lifting and controlling heavy weight, and stretches the limits of current design solutions, like gas struts.
Lifting mechanisms traditionally used to open heavy doors, like gas struts, are prone to failure and depending on the size of the door, can add significant weight to the application and require additional packaging space. Gas struts, which are most commonly used, are temperature sensitive and can open up suddenly in higher temperatures, and are often resistant to opening in cold conditions. However, equipment weight can still be reduced in applications where heavy doors and panels need to be safety operated.
Counterbalance torsion spring systems can handle uneven weight distribution of large access panels and can be used to neutralize the weight of heavy engine hoods, replacing heavy, hydraulic driven systems and gas struts that are prone to maintenance or failure over time. Counterbalance mechanisms provide precise balance for the end user to control the motion of the panel through its entire range of opening/closing. The torsion spring technology counteracts downward force and provides precise balance for user control, allowing the end user to easily and safely move large panels and doors to access off-highway equipment. Additionally, because counterbalance systems are designed as a complete system, OEMs have more design flexibility, more aesthetic appeal and a lower bill of material count.
In addition to the challenges of providing solutions that meet changing OEM design requirements, another challenge that many off-highway component suppliers are facing is advancing business systems at the OEM level, resulting in greater expectations from its suppliers. OEMs are becoming better connected globally, and thus, are considering global supply, design resources and pricing in the overall decision making process when choosing their suppliers. With more discriminant customers and end users, manufacturers are seeking consistency across their entire supply base.
At Southco, we focus on designing components that are tested and validated against risk, allowing OEMs to focus on their overall equipment design. Our global presence allows us to localize the production of our products, allowing OEMs to decrease cycle times and reduce product development costs in line with their business systems. Using regionally serviced parts also helps OEMs reduce inventory without compromising service or productivity. Global access to design components has become more important than ever. By designing and manufacturing components closer to the source of demand, we enable our off-highway customers to meet their global supply needs and keep up with changing design requirements in real time.