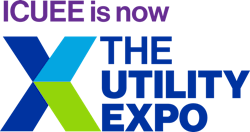 937 Phillips Lane
Louisville, KY 40209
The Utility Expo—formerly known as ICUEE—is an event focused on the utility industry. Show organizer the Association of Equipment Manufacturers (AEM) announced a renaming of the show in May 2020 to reflect the show's goal of highlighting the latest technologies and trends of the utility industry. AEM says the 2021 show will have more education, more equipment manufacturers and service providers with the utility industry in mind. 
Read more: ICUEE Renamed The Utility Expo
This even features hands-on demonstrations of construction and utility equipment where attendees can operate the equipment themselves and explore the newest industry products and innovations. The broad spectrum of equipment available to operate is the ultimate in competitive comparisons. An extensive education program complements displays of the latest equipment technology and product innovations.