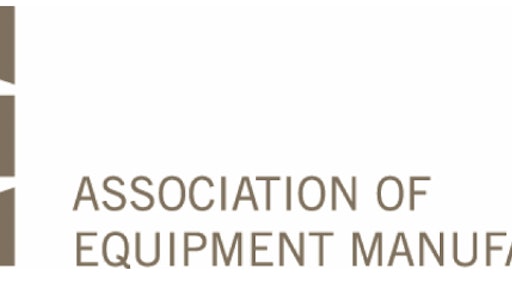 Association of Equipment Manufacturers (AEM) Chairman Michael Haberman of Gradall Industries issued the following statement on Friday, January 20 regarding Donald Trump's inauguration as President of the United States:
"On behalf of the $159 billion U.S. equipment manufacturing industry, I want to congratulate Donald J. Trump on officially becoming the 45th President of the United States. Our industry is excited to get to work with President Trump on shared priorities, from rebuilding America's infrastructure to reforming our burdensome tax and regulatory systems.
"We hope President Trump will serve as a unifying figure who is able to craft the kind of bipartisan solutions we need to affect real change in America. We have high hopes for the Trump administration because he made clear during his campaign his intention to revitalize manufacturing in America. We agree. To do so, we hope he will support direct investments into our infrastructure, help to reform our corporate tax code, and streamline regulations. 
"We also know through experience that the success of the equipment manufacturing industry is tied to our ability to access global markets. President Trump should preserve manufacturers' ability to compete globally. And he should take steps to assist his many voters in rural America by protecting and expanding programs that support farm income. 
"AEM and its members stand ready to work with President Trump over the next 4 years to advance these shared priorities and truly help make America great again."
Companies in this article