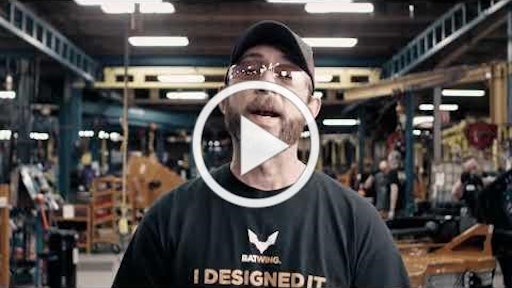 The Association of Equipment Manufacturers (AEM) launched a new television ad campaign on Monday urging President Trump against following through with new tariffs on steel and aluminum imports.
The spot, which will run on "Fox & Friends," "Morning Joe," and "Hannity" as well as on digital platforms, features manufacturing employees speaking directly to the president, and urging him to "just say NO" to steel tariffs.
"It's not too late for President Trump to reverse course on steel tariffs," says AEM President Dennis Slater. "That is why our board decided to make a substantial investment in launching this campaign to urge the President to steer away from tariffs that will ultimately hurt equipment manufacturers and cost American jobs."
AEM has spearheaded industry efforts in recent weeks to discourage President Trump from imposing tariffs on steel imports. Steel accounts for a substantial portion of equipment manufacturers' direct costs, and steel prices had already increased in late 2017 due to speculation about tariffs.
The ad will continue to run in the coming weeks and target both President Trump, as well as Commerce Secretary Wilbur Ross and U.S. Trade Representative Robert Lighthizer.