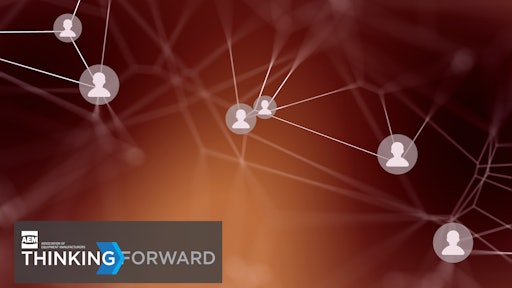 The Association of Equipment Manufacturers (AEM) announces it has officially surpassed the 1,000-member mark for 2018 with the latest round of company approvals by the AEM Membership Committee. 
"Peers and competitors, large to small, our members work together through AEM to build momentum for equipment manufacturing and the agriculture and construction-related sectors they serve," says Paul Flemming, AEM Senior Director, Membership and Engagement.
"We are excited to achieve this milestone and welcome our newest companies as well as thank all members for their continued support and participation to provide a strong industry voice," Flemming says.
"I found the education and networking opportunities and available industry data very valuable. Also, the member discounts for your great trade shows," says Terry Flynn, Vice President of Sales and Marketing for new member Tulsa Rig Iron Inc. "If you are an industry manufacturer, it's a no-brainer!"
AEM strives for quality, growth and opportunities for its members and the industry to succeed. In 2018, working together, leadership volunteers from member companies have helped AEM:
Unify its voice in Washington D.C. through its many advocacy efforts and activities
Grow and evolve AEM market statistics programs
Address workforce challenges plaguing the industry
Strengthen AEM's many trade shows to foster meaningful customer connections
Identify and explore new and emerging technologies and industry trends through its Thinking Forward educational events and content
Influence and communicate worldwide standards, regulatory developments and compliance issues