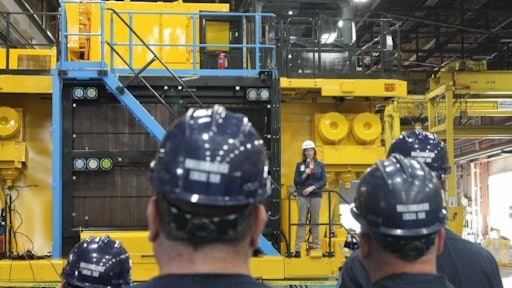 Komatsu America Corp.
I Make America, the Association of Equipment Manufacturers' (AEM) national grassroots campaign, joined Komatsu America Corp. to host Congresswoman Cheri Bustos (D-IL-17) at their Peoria facility. Komatsu's Peoria operations are responsible for manufacturing the company's 200- to 400-ton capacity electric dump trucks for the global mining industry.
The visit is one of dozens hosted by AEM each year organized by I Make America. The campaign works to engage industry workers and inform elected officials about the equipment manufacturing industry's impact to the U.S. economy through grassroots advocacy efforts.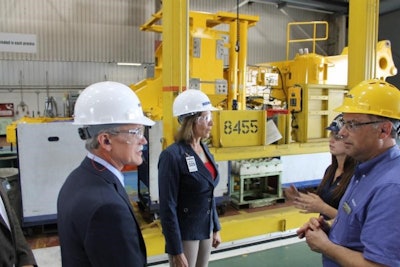 "I had a blast seeing Komatsu's facilities and getting a firsthand look at their manufacturing capabilities," says Congresswoman Bustos. "They are an important part of Peoria's community and contribute a great deal to the economic health of our region. I thank them for having me today and for all of their excellent work."
"It was wonderful to have Representative Bustos visit our Peoria operation to discuss the need for significant infrastructure investment and the opportunities it would create," says Jim Mathis, Peoria Plant Manager for Komatsu.
Companies in this article