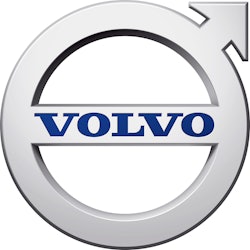 Volvo Group North America received a Seal of Distinction for 2017 from WorldatWork, a nonprofit human resources association and compensation authority. The seal recognizes companies that excel in offering innovative programs and a positive work environment for employees.
"We are pleased that Volvo Group North America earned this distinction from WorldatWork," says Ken Stiles, Vice President, U.S. HR Center of Expertise, Volvo Group North America. "The award exemplifies the numerous benefits and programs in place at the Volvo Group, as well as our commitment from our leaders to create a positive workplace environment."
The Seal of Distinction is awarded to companies that meet defined standards of workplace programs, policies and practices weighted on several criteria, including the complexity of implementation, required organizational resources, perceived breadth of access and overall commitment from leadership.
The programs, policies and practices evaluated included health and wellness activities, performance management, development opportunities, financial wellness, culture initiatives and community involvement, workplace experience and several others.
"We congratulate all of the recipients of the 2017 Seal of Distinction," says Anne C. Ruddy, President and CEO of WorldatWork. "This year, we saw the highest number of applicants since the Seal of Distinction was created. I'm confident that this means an increasing number of companies are recognizing the importance of a workplace environment that benefits both the employer and employee."
Volvo Group North America will receive the award during the WorldatWork Total Rewards Conference and Exhibition May 7-10 in Washington, D.C.