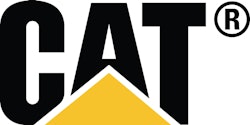 Caterpillar Inc. announces plans to expand its manufacturing facility in Sumter, SC, that will nearly triple the square footage. The facility currently produces small hydraulic cylinders used in a variety of Cat products. The additional capacity will bring the production of large hydraulic cylinders from the company's Joliet, IL, facility to Sumter. Once the expansion is completed, the Sumter facility will be the primary source for small and large hydraulic cylinders for North and South America. The expansion in Sumter will allow the Joliet facility to focus on increasing production for other components currently produced in Joliet.
"This expansion is driven by growing demand for Cat products and will position our operations in both Sumter and Joliet to continue to grow and exceed customer needs as we drive toward Caterpillar's strategy and goals," says Hans Haefeli, Caterpillar vice president with responsibility for the Advanced Components and Systems Division.
The $20 million expansion plan includes an additional 170,000 square feet, bringing the Sumter facility's total footprint to approximately 275,000 square feet once complete. When the expansion is fully operational and at full capacity, it is anticipated Caterpillar will add more than 80 jobs over a two-year period.
"It's always great to see one of our existing businesses decide to grow its presence in South Carolina. Caterpillar is a world-class company, and we celebrate their decision to further invest in our state and create more than 80 new jobs in Sumter County," says Gov. Nikki Haley.
Work on the expansion will begin immediately and is scheduled to be completed by the fourth quarter of 2012. Hiring is expected to begin in the third quarter of 2012. Positions will be posted on the company's recruiting website (www.jointeamcaterpillar.com) as they become available.