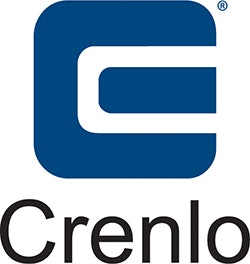 Crenlo, a Dover company, is excited to celebrate its 60th anniversary this year, marking the milestone with an open house held at its manufacturing facilities, highlighting its products and the state-of-the-art equipment used to manufacture those products.
Founded in 1951 as a small manufacturer of operator cabs for Caterpillar, Crenlo has evolved over the past six decades into one of North America's largest and most capable complex sheet metal fabricators. Today, Crenlo is a global industry leader in the design and manufacturing of products for the industries served under its two respective businesses — Crenlo Cabs, a maker of operator cabs and roll-over protective structures for heavy equipment; and Crenlo Enclosures, makers of electronic enclosures and consoles for technology-intensive environments, including those sold under the Emcor brand.
"Crenlo has been able to achieve this milestone through the dedication and hard work of our employees, our partnerships with industry-leading customers, the support of world class suppliers and the outstanding vision and support of our owners, says Lance Fleming, CEO at Crenlo. "With our willingness to reinvest in people and cutting-edge technology and equipment, I have no doubt our growth will continue for another 60 years and beyond."
Crenlo's cab business serves top original equipment manufacturers (OEMs) in the construction, agriculture, materials handling and specialty truck markets, with additional capabilities catering to the mining and forestry industries.
Under Crenlo's enclosure business, top companies in the technology, aerospace, data communications, test and measurement, energy, industrial and defense industries rely on Crenlo to provide protection solutions for critical electronic equipment.
While Crenlo's businesses cater to two very different markets, their respective histories and expertise in manufacturing and sheet metal fabrication serve to strengthen each business by allowing them to share resources and cross-functional expertise. These synergies result in a diverse set of engineering and manufacturing capabilities that allow for any customer request to be delivered on time, with award-winning quality and at a competitive cost, whether it be low-quantity, custom solutions; or mass-produced, off-the-shelf products.
"Our company has developed and built a future on a culture of integrity, customer focus, execution, innovation and continuous improvement that has served us well and provided our customers with best-in-industry on-time delivery, quality and innovation," Fleming adds.