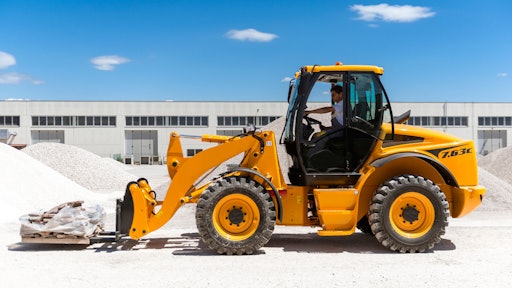 Lochmann Kabinen GmbH
The three renowned cabin manufacturers Lochmann Kabinen GmbH, Siac SpA and KML GmbH will present themselves together for the first time at bauma 2019. The goal is to develop synergies and expand individual strengths in order to realize the development and production of modern cabins for a wide range of applications. Future customers will benefit from joint development expertise and individual production resources.
The market for cabins is extremely diverse and constantly changing. Industry-specific trends are therefore not only implemented with new vehicles, but advanced technologies also dominate in the cabins and control stations that go with them. These challenges demand new approaches from cabin manufacturers. At this year's bauma, three cabin builders will present a new form of cooperation that is unique in Europe.
At the beginning of 2017, South Tyrolean Lochmann Kabinen GmbH and Siac SpA, based in the province of Bergamo, founded a joint holding company: SIAC-Lochmann AG, which has three branches each with specialized production facilities in Bosnia-Herzegovina, Slovenia and the Czech Republic. On July 1, 2017, the holding together with Dr. Ing. E.h. Martin Herrenknecht, founder and CEO of the tunnel boring machine manufacturer Herrenknecht AG, acquired KML GmbH based in Lahr, Baden.
The declared aim of this formation is to have high-quality cabins for a wide range of applications developed by the respective specialist company. In addition, the entire range of production capacities is to be offered to customers and, last but not least, reliability during production is to be guaranteed.
While Lochmann Kabinen GmbH specializes in medium-sized series sizes between 50 and 500 cabins, Siac SpA, which is geared to industrial production, concentrates on large series from 500 units. The KML Kabinen GmbH manufactures single pieces, smaller series as well as large cabins with up to approximately 100 cabins.
Stefan Lochmann say, "Despite the diversification of the individual companies, we want to share our development competences and production resources together in order to be able to offer our customers optimal cabin solutions and individually suitable production resources.".
At bauma 2019, which will take place in Munich from April 8-14, the three cabin builders will for the first time present themselves together at one stand and explain their portfolio and future strategic orientation in detail.