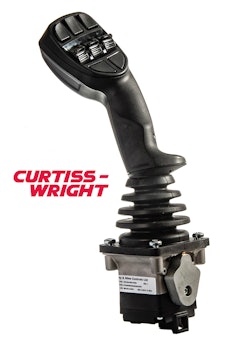 Curtiss-Wright Corp.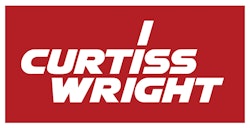 Curtiss-Wright Industrial Division announced the launch of the JC8100—an updated version of its well established JC8000 series joystick controller—featuring a center detent for enhanced return-to-center operation and offering high mechanical strength for very heavy-duty construction and material handling applications, including wheeled loaders, telehandlers and rough-terrain lift trucks.
While maintaining an overall minimum under-panel depth of the joystick body to 83 millimeters, the JC8100 joystick controller's shaft pivot-point position has been designed to be as low as possible to ensure high strength capability in the small body space envelope. The low pivot point reduces the angular deflection whilst maintaining operator hand movement and reduces wear on base-to-grip wiring to enhance overall reliability.
Request More Information
Fill out the form below to request more information about
New Joystick Controller