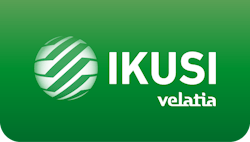 The new Ikusi Telecontrol subsidiary in the United States will be up and running in March. This subsidiary will have an office in Pittsburgh, PA, which will further boost the presence of Ikusi in the U.S. market. Ikusi has been active in the area for 12 years through its partnership with Cervis, its distributor in the region, and this relationship shall continue in the future.
The importance of the U.S. remote control market, which is one of the most dynamic in the world, combined with a desire to substantially increase the share of the market, has prompted Ikusi to take the step of creating its own branch.
As in the rest of the world, the purpose of the U.S. office is to address both industrial crane manufacturers and the mobile sector. This sector presents ample opportunities for growth, but Ikusi had not tapped into these before now in the region.
The aim initially will be to create a distribution network that covers the whole region, including Canada, although certain areas will be prioritized; on improving awareness of the Ikusi brand and, of course, on implementing a progressive growth process which will turn North America into one of Ikusi's main markets.
The value proposition for the U.S. market revolves around service, customization and technology: products which are safe, reliable and competitive; an efficient and speedy after-sales service provided by a professional support team, and the fact that Ikusi is renowned for being highly flexible and customizing equipment in order to meet the particular needs of customers, thereby making it the ideal technology partner.