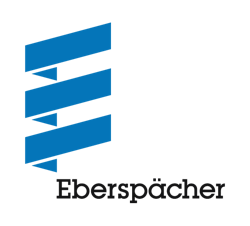 Espar has revealed a new name at the largest heavy-duty trucking industry event in the world, the Mid-America Trucking Show (MATS) in Louisville, KY.
Since 1973, Espar has delivered the state-of-the-art German technology that is the Eberspaecher brand of products, to the North American marketplace. A family-owned company who is proud of its heritage and proud of the quality products and services it provides globally, this year marks the 150 year anniversary for Eberspaecher and Espar is very proud to announce that it will officially assume the Eberspaecher name in the marketplace, while still maintaining "Espar" as a legal business entity.
Based on user feedback and its deep-rooted commitment to customer satisfaction, rebranding the company is a logical transition that will enable the company to provide customers with 150 years of expertise, improved global support and a greater investment in research and development that only a company as large as Eberspaecher can provide.