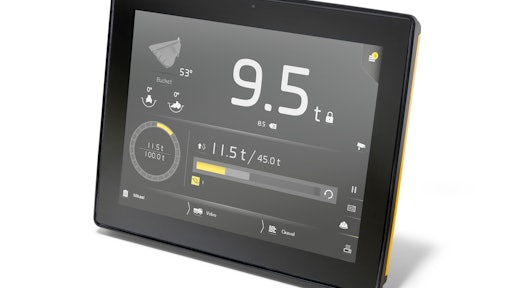 Volvo Co-Pilot is a rugged, 10-in. tablet computer that acts as the interface to Volvo's machine-specific Assist applications, which provide real-time intelligence to the operator. The first two of the Assist programs are Compact Assist for asphalt compactors and Load Assist for wheel loaders. Additional Assist functionalities will follow.
Built upon an Android operating system — the platform is designed in a way that makes it easily scalable as future software updates, additional functionality and new applications are developed. The system is 3G-compatible when equipped with a SIM Card, allowing for the system to automatically and wirelessly receive software updates without any required action from the owner or operator.
Co-Pilot receives innovation award
The development of Volvo Co-Pilot was a result of collaboration between Volvo Construction Equipment engineers, product design and CPAC Systems AB, a wholly-owned subsidiary of the Volvo Group dedicated to developing technology control solutions. This collaboration proved successful, as demonstrated by Co-Pilot recently being honored as "Most Innovative Human-Machine Interface (HMI) Feature" with an award presented at the 2016 Car HMI — Europe's leading HMI and UX event, which brings together more than 200 experts in HMI, usability and user experience. Beating out stiff competition, including the likes of Volkswagen AG, Volvo Co-Pilot was announced as the winner on June 20, 2016 in Berlin, Germany.