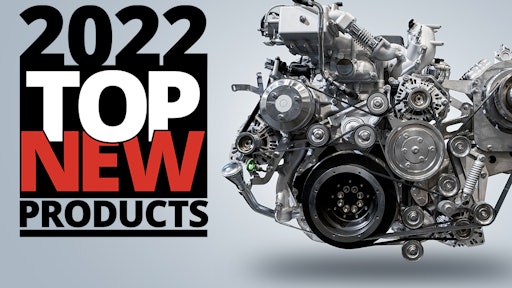 We are thrilled to announce the Top New Products of 2022. Congratulations to each category winner and the honorable mentions!
Drivetrains
The winner is Eaton Cummins Automated Transmission Technologies for its Endurant XD Pro Automated Transmission. This product was chosen because of its mix of hardware and intelligence that give drivers confidence in challenging applications such as construction, heavy haul, towing and recovery, and logging. It has an unlimited gross combined weight rating and long maintenance intervals.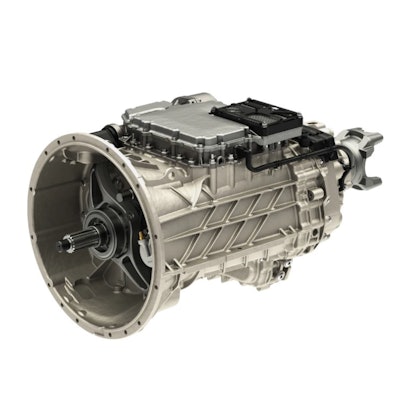 For long reversing distances and deep axle ratios, the Endurant XD Pro can be configured with up to six reverse gears and it can be paired with the powerful engines with torque ratings from 1,650 pound-feet to 2,050 pound-feet.
The Endurant XD Pro utilizes Eaton's Extreme Duty clutches, which feature components designed for increased durability, reduced noise and vibration, and high thermal capacity for enhanced low-speed maneuverability.
The honorable mentions (listed in alphabetical order) in this category are:
Electronics & Electrification
The winner is the ACEINNA INS401 Inertial Navigation System (INS). It has a real-time-kinematic-enabled, dual-frequency global navigation satellite system receiver, triple-redundant inertial sensors, and a positioning engine. It is designed for use in L2+ and higher autonomous vehicle applications requiring precise position information for safe and efficient operation.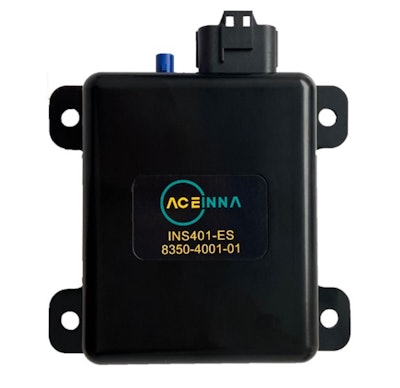 The new INS401 INS provides precise positioning for a wide range of autonomous vehicles, especially for vehicles in the agriculture and construction spaces. It enables these self-guided vehicles to operate (without a human in control) at a high level of operational accuracy, regardless of the type of terrain being worked upon. This includes at night, during heavy rain or snow, and in dusty and dirty environments.
The inertial measurement unit technology used inside the INS responds to gravity, acceleration inertia and the laws of physics. It is immune to the challenges faced by other sensors.
The honorable mentions for this category are:
Trackunit Kin Asset Utilization Capability, Extending Visibility of Device and Use
Vanguard 48V 10kWh Commercial Battery
Engineering & Manufacturing
This category's winner is the Syncron new Dealer to Dealer Solution Package with a new Backorder Recovery feature. The new Dealer to Dealer (D2D) is a solution package that improves manufacturers' horizontal interaction across the supply chains to facilitate transactions between independent dealers and support the optimization of inventory beyond the OEM and PDC network.
An expansion on an existing product, the new capabilities added further reduce downtime and improve customer satisfaction, decrease the overall network inventory, reduce future part returns and reduce expediting cost.
A new Backorder Recovery feature was the focus for the newest version of the D2D solution package. Along with a user-friendly portal, Syncron's new SmartBlox, D2D parts distribution center (PDC) Backorder, and D2D Mobile App were also introduced. PDC Backorder Recovery identifies potential selling dealers in the network and notifies them about the request. When the first dealer confirms, the order is executed. Other new features include automatic triggers for the dealer-to-dealer process and shipment management.
Engines
The engine category winner is Hatz Diesel Business Digitalization for Light and Compact Equipment with an IoT Dashboard. This addition to an existing product closed the gap between engines of light equipment and digital business.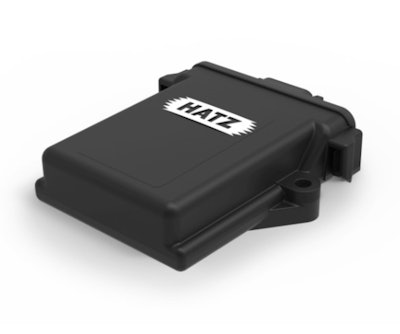 Users can manage their core business more easily, efficiently, competitively and commercially attractively. The vision of making all drive information available and creating new economic opportunities is provided as Hatz combines electronically controlled engines with digital solutions. The plug-and-play hardware—electronic control unit and Internet of Things (IoT) module­—combined with data analytics provide standardized or customized information that is seamlessly integrated into the fleet management, ERP system or the Hatz IoT dashboard. Digital information is immediately available, ensuring innovative processes, simple usage and optimized management.
The key to connecting to the IoT is the Hatz IoT module. This forms the central hub for the Hatz Digital Solutions and is in use now. Information from engines and digital add-on modules is merged to form an information stream that is made available via the Hatz analytics server, securely and encrypted.
Integration with an end user's ERP or fleet management system as well as the Hatz IoT Dashboard, offers the user with the option of equipment management within their preferred software solution. This helps bringing operational efficiency and productivity to a higher level.
The honorable mentions are:
Fluid Power
The winner in the fluid power technology category is the Bosch Rexroth Electronic Open Circuit for Pumps. Electronically controlling hydraulic pumps in open circuits with Rexroth eOC provides new possibilities in working hydraulics. The electrohydraulic eOC pump with swivel angle sensor and pressure sensors is the central component in the eOC architecture. It ensures that the proper control of the necessary setpoint values for torque, pressure or flow.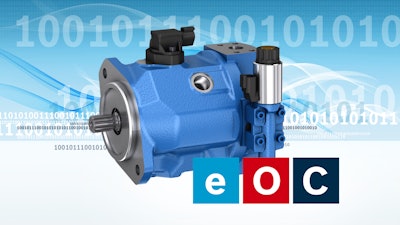 The pump provides highly dynamic control with millisecond accuracy to modulate the pressure. In combination with the eOC software, characteristics such as dynamics and power control can be set, changed and combined. Controlled via a CAN interface, the eOC software makes it possible to set control parameters flexibly during operation. With hydromechanical control functions and interfaces moved to the software, control modes can be individually changed and combined during operation and the pump dynamics can be set variably.
Pressure, torque, flow and the swivel angle are controlled independently of each other in an electronically closed control circuit. With predefined parameters, the pump behaves optimally as part of the hydraulic system regardless of function.
The eOC software can be installed on a Rexroth BODAS controller or a controller from a third-party manufacturer. It constantly adapts the hydraulic power to the available engine torque and allows dynamic, precise work functions, which ultimately increase the overall productivity of the working machine.
The honorable mentions are:
Operator Cab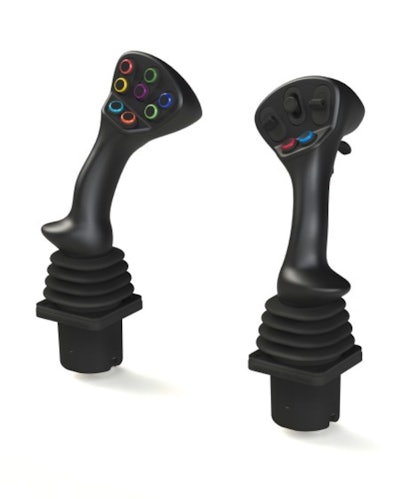 For the operator cab technology category, the winner is Sure Grip Controls Endurance Series Joystick. Developed with an ergonomic-first approach, the Endurance Series joystick is specifically engineered for durability in demanding, high-use vehicle applications, including equipment for construction, forestry, agriculture and mining. With an advanced ergonomic design that matches biomechanical motion and high lumen, titanium oxide LEDs, the Endurance Series joystick simplifies operation.
The fully sealed and impact resistant Endurance Series is CE certified and up to SIL2 compatible. Rated for -40°C (-40°F) to 85°C (185°F) operation, the Endurance Series joystick is designed to withstand extreme cab conditions. The series is rated for up to 5 million cycles (20 million operations).
The honorable mentions are:
EAO Corporation Series 09 Universal Switch
Otto Engineering HJLG3-CK Joystick