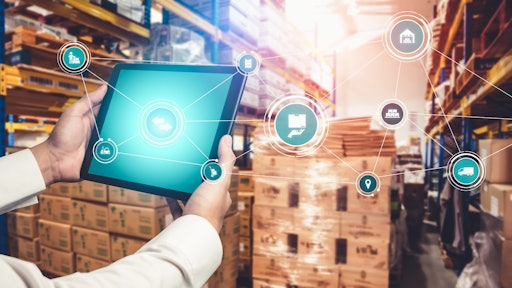 Blue Planet Studio, Adobe Stock

The Engineering & Manufacturing category winner for the 2022 Top New Products was the Syncron new Dealer to Dealer Solution Package with a new Backorder Recovery feature. The new Dealer to Dealer (D2D) is a solution package that improves manufacturers' horizontal interaction across supply chains. It facilitates transactions between independent dealers and supports the optimization of inventory beyond the original equipment manufacturer and parts distribution center (PDC) network.
Product Expansion
An expansion on an existing product, the new capabilities added reduced downtime and improved customer satisfaction, decreased the overall network inventory, reduced future part returns and reduced expediting cost.
The new Backorder Recovery feature was the focus for the newest version of the D2D solution package. Along with a user-friendly portal, Syncron's new SmartBlox, D2D PDC Backorder, and D2D Mobile App were also introduced. The PDC Backorder Recovery identifies potential selling dealers in the network and notifies them about the request.
When the first dealer confirms, the order is executed. Other new features include automatic triggers for the dealer-to-dealer process and shipment management.
Learn more from Syncron.