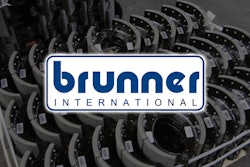 Hendrickson has acquired Brunner International Inc., based in Medina, New York, and Brunner Manufacturing and Sales LTD., based in Niagara Falls, Ontario, Canada. Brunner is a privately owned business that manufactures components for the commercial vehicle, bus and trailer markets.
Brunner's primary product lines include brake shoes and s-cams. These products complement Hendrickson's primary business of designing and manufacturing suspension systems for the medium- and heavy-duty truck and trailer markets.
According to the company, the Brunner product brand will be kept and used moving forward. Brunner will operate as a division of Hendrickson Brake and Wheel End and its approximately 325 employees will become employees of Hendrickson.