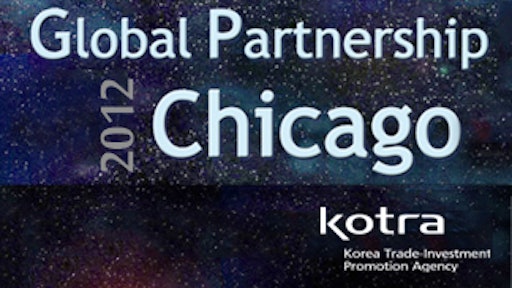 5555 North River Road
Rosemont, IL
United States
Global Partnership Chicago 2012 will provide an opportunity for U.S. companies to meet one-on-one with Korean businesses.
Korean manufacturers from all industries will be attending the event, including:
Powertrain (engine related parts and components)
Drivetrain (transmissions, axles, shafts, suspensions and more)
Construction
Agriculture
OEMs will present on topics such as sourcing strategies and benefits of sourcing supplies from Korea. There will also be plenty of networking opportunities for OEMs, Tier 1 and Tier 2 suppliers.