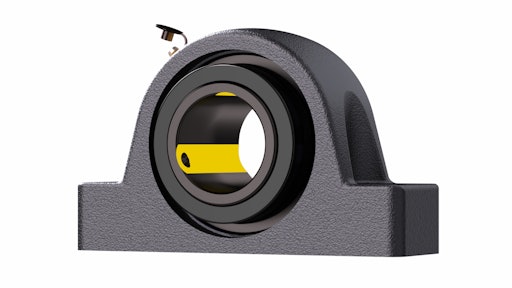 Regal Beloit Corp.
Regal Beloit Corporation announces the introduction of its patented Time Saving axial groove (TSAG) in the inner ring bore on the Sealmaster Unitized Spherical Roller Bearing (USRB).
Allows users to easily remove and reuse the shafting with minimal cleanup
Helps make bearing removal easier
Patented* design eliminates interference with the burr created by the setscrew by utilizing axial grooves at setscrew locations that run the length of the inner ring
Axial groove provides clearance from the burr created when setscrews are properly torqued to lock bearing to the shaft, and extends entire length of inner ring for removal in either direction
Reduces damage to shaft compared to other methods of removing the bearing
Available on all collar mounted setscrew locking Sealmaster USRBs
*Patents granted in U.S. (until 2033), Canada and Sweden. Patent applications are pending in China, Germany and Mexico.
Request More Information
Fill out the form below to request more information about
Regal Beloit Sealmaster Unitized Spherical Roller Bearing with Time Saving Axial Groove