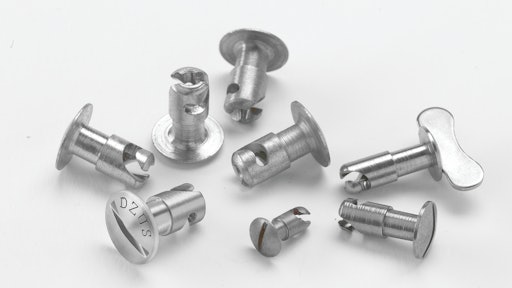 The risks of rolling and overturning, slipping into water sources and sinking into soft ground come with the job in off-road industries. Because operating conditions are often hazardous, and emergencies and accidents are sometimes unavoidable, operator safety is a priority in the design of the equipment.
Although many off-highway vehicles are outfitted with reinforced safety equipment such as roll-over protection structures (ROPS) as mandated by Occupational Health and Safety Administration (OHSA) requirements, these structures are designed to protect the cab from damages and protect the operator from impact. In the event of an emergency, the individual still needs to be able to exit the cab quickly.
To protect the operator against injury and provide egress in emergency situations, off-highway vehicles are outfitted with escape hatch doors, many of which are installed in both the front and the rear of the cab. These doors are designed for easy operation in the event that an emergency or accident occurs and egress is necessary. However, using the cab's exit door as an emergency point of egress is also an option when designing for safety. By adding quick-release hardware to the exit door, engineers can satisfy configuration and applications needs, while saving time and money.
Quick-release latches allow the engineer to use the existing door on the cab as an emergency egress point while still allowing the door to be used as an exit during normal operation. This eliminates the need to cut out another panel in the cab, reducing the design complexity, additional structural support and weight that goes along with installation. Using a cab exit door that also doubles as an escape hatch helps to reduce the amount of hardware and number of parts used to install and operate the door.
Escape door applications that incorporate quick-release hardware put manufacturers in a better position to simplify installation and labor costs associated with vehicle production because it combines two essential requirements into one solution – quick-release latches secure the escape hatch door to the cab frame and provide an egress point where emergency release is required.
Due to the nature of the business, cab escape doors must be outfitted with robust parts that provide secure latching, resist vibration and offer fast, simple access. Escape door application specification must effectively combine vehicle functionality with operator security.
When specifying an escape hatch application, it is essential that engineers use a company that understands the needs of the off-highway industry. Best-in-class quick-release hardware should have the following characteristics:
High cycle life for long-lasting operation when needed most, in emergency egress situations
Highly corrosion-resistant finishes and high-strength steel construction to prevent the mechanism from seizing in challenging environments
Over-center latching design which resists accidental opening due to shock or vibration and environmental exposure
Hardware is easy to identify during an emergency (custom colors or color-coded, e.g., red designation for emergency use)
In off-highway vehicles, the access hardware chosen for escape door and hatch applications can make all the difference in on-the-job emergency situations. The robust construction of the latch and its simplified functionality ensures the operator's safety during operation by holding the door closed during operation and enabling fast access when the operator must immediately exit the vehicle. By using the cab's exit door for the application, design engineers can save extra costs associated with cutting out a separate door panel and the additional hardware needed to install the new escape door.
As Business Development Manager for Southco's Transportation Strategic Business Unit, Robert Straka oversees innovative, customer-driven engineering solutions for the global transportation industry. Straka has worked at Southco for over 12 years in various levels of the engineering process from product design to production. He holds a Bachelors in Mechanical Engineering from Temple University and a Masters in Business and Administration from Penn State University.
Click here for more information on the product line from Southco.
Companies in this article